"Scribie is paving the way and setting industry trends through backward integration."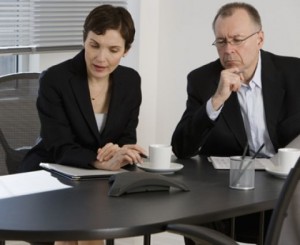 This is a Global Era where each company has their global presence and mostly works offshore. With this there comes the need of a tool which can help corporates in communicating and planning strategically beyond the boundaries which is teleconferencing. This not only saves time and cost but also makes it more feasible to conduct such meetings. We know while we teleconference there are lot of problems that occurs like issues related to connection, numbers of steps involved, speaking order and clarity of speech. To cure all such issues there is a new way of teleconferencing which is with Scribie. Scribie is one great platform that enables you to do teleconferencing with transcription. This is a new and an amazing way of teleconferencing as it will give you plethora of benefits. The bucket of benefits with Scribie includes the following:
Because it is automated, it is highly convenient for customers as it reduces the number of steps like download and upload recorded file and order the transcripts. It makes entire process hassle free.
Improves audio quality, lets everyone listen easily and enables good transcription.
Recording is done off the wire that gives flawless quality and accuracy in transcription.
Scribie has entire team that does transcription, review, proof reading and quality check to ensure best results.
Scribie makes teleconferencing so easy and flexible plus affordable that once anyone who use it will definitely suggest others.
Scribie also provides unmatched features like free recording services, review and edit transcripts. One can see the progress of transcripts as well.
Each transcript is checked by four or more people just to make sure it is more than 98% accurate.
The entire team of Scribie is highly responsive and responsible. Every work is taken confidentially to ensure data safety.
Scribie has opened the doors of teleconferencing which is reliable and highly affordable.
So don't just do teleconferencing, Use Scribie.
Please visit the link below for more details about the teleconference service from Scribie.
https://scribie.com/conference/recording
Please contact support@scribie.com if you have any queries regarding the teleconference service or you can chat with us directly.