Next Generation Technology Aiding Transcription
Next Generation Technology Aiding Transcription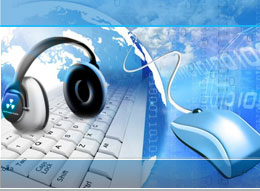 Transcription is an indispensable part of business. It helps in reporting, predictive analysis and much more. It also helps enhance business web presence. For perfect transcription many are using next generation technology to help them in entire process and to make transcription more flawless and accurate.
At Scribie, the motivation behind our service is to deliver perfectly transcribed files in most convenient and hassle free way. In one go, our clients can take a look at their files getting transcribed and the delivery timeline. Perfect transcriptions is not easy and they are delivered to our customers with the help of special tools which aid our team in entire transcription process.
With time we have gathered a lot of data and we use this curated data to develop some tools that can be used along with different technologies. Such technologies make entire process of transcription very efficient and reliable. We have a list of technologies used that can make transcription process easy.
Deep Learning:

Deep Learning Technologies can be very effective as it works on deep structured learning mechanism. This technology works on generative models of speech like speech recognition, natural language processing, audio recognition. Data we have along with Deep Learning Technology can be very effective.

Natural Language Programming (NLP):

This allows users to access data and convert it into information. NLP is widely used in health care. Patient data is cultivated into information and it helps provide a structure to raw data. Natural language processing of transcribed medical records creates organised databases that can be used for search, coding, indexing, XML exporting, and integration by multiple end users.

Algorithms:

 There are also many algorithms available that help our transcribers and quality team to correct mistakes in less time thus further reducing their time and effort overall.
For timely and instant services, these tools are just like magic wand. To ensure the results are up to our benchmark, we send these file for proof reading and quality check, as at Scribie we cannot risk the accuracy.
Together with technology, transcription is going to next level. We cannot substitute human with technology completely but as a friend, technology serves us good. At Scribie, we provide perfect transcribed files in various fields. Just upload your files and get high quality transcripts.
Please send us a mail at support@scribie.com or you can chat with us directly for any further queries.