We at Scribie have been working on a new feature that a lot of our customers who are YouTube content creators have been asking for.
You can now easily import your YouTube videos and directly upload your .srt files to your YouTube video from your Scribie account.
And here is how you do it in 6 easy steps.
Easy Import
1. Add the YouTube URL (Publicly available video) and hit "import". Else use the video file.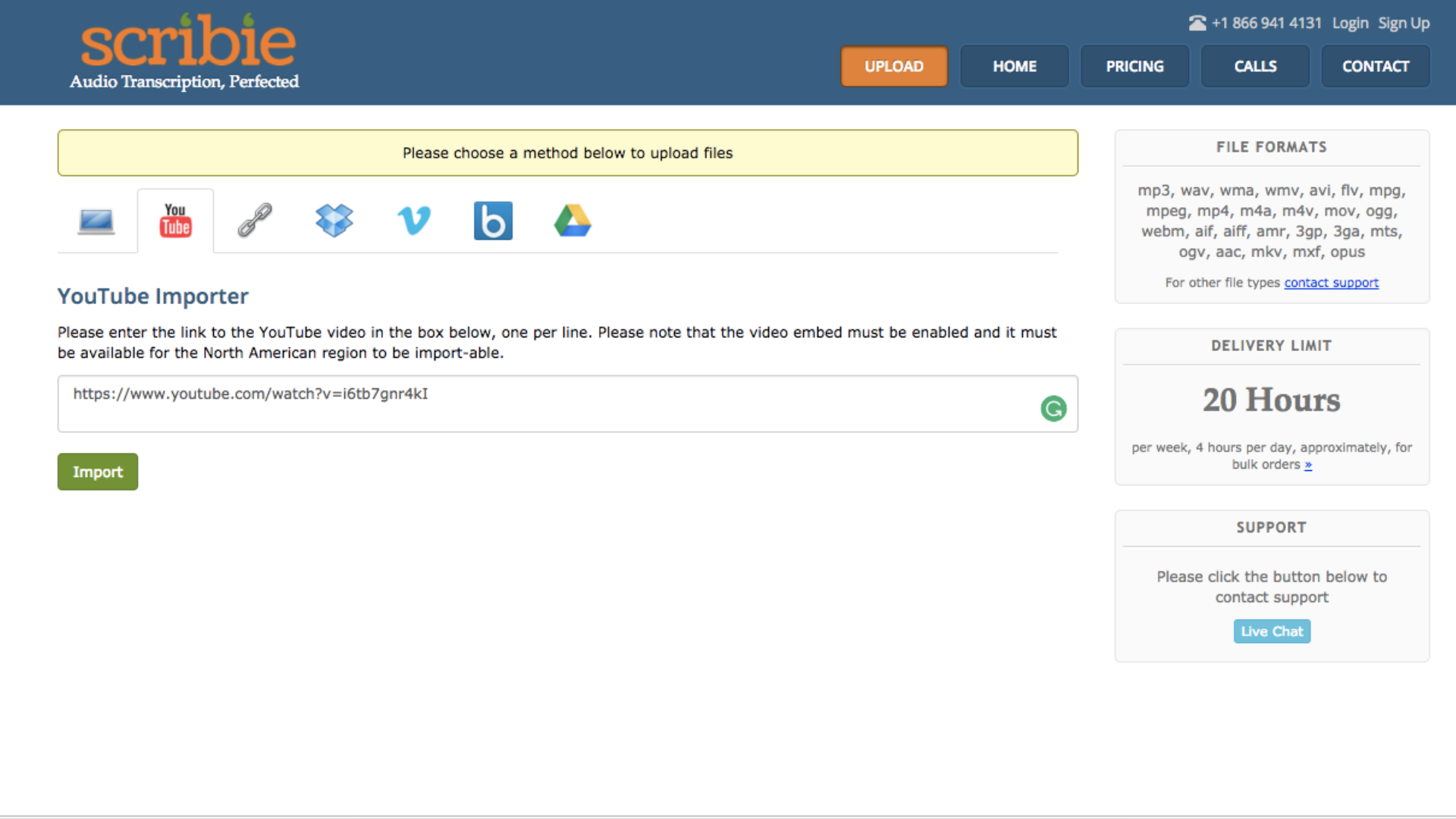 2. Verify the video and order transcription.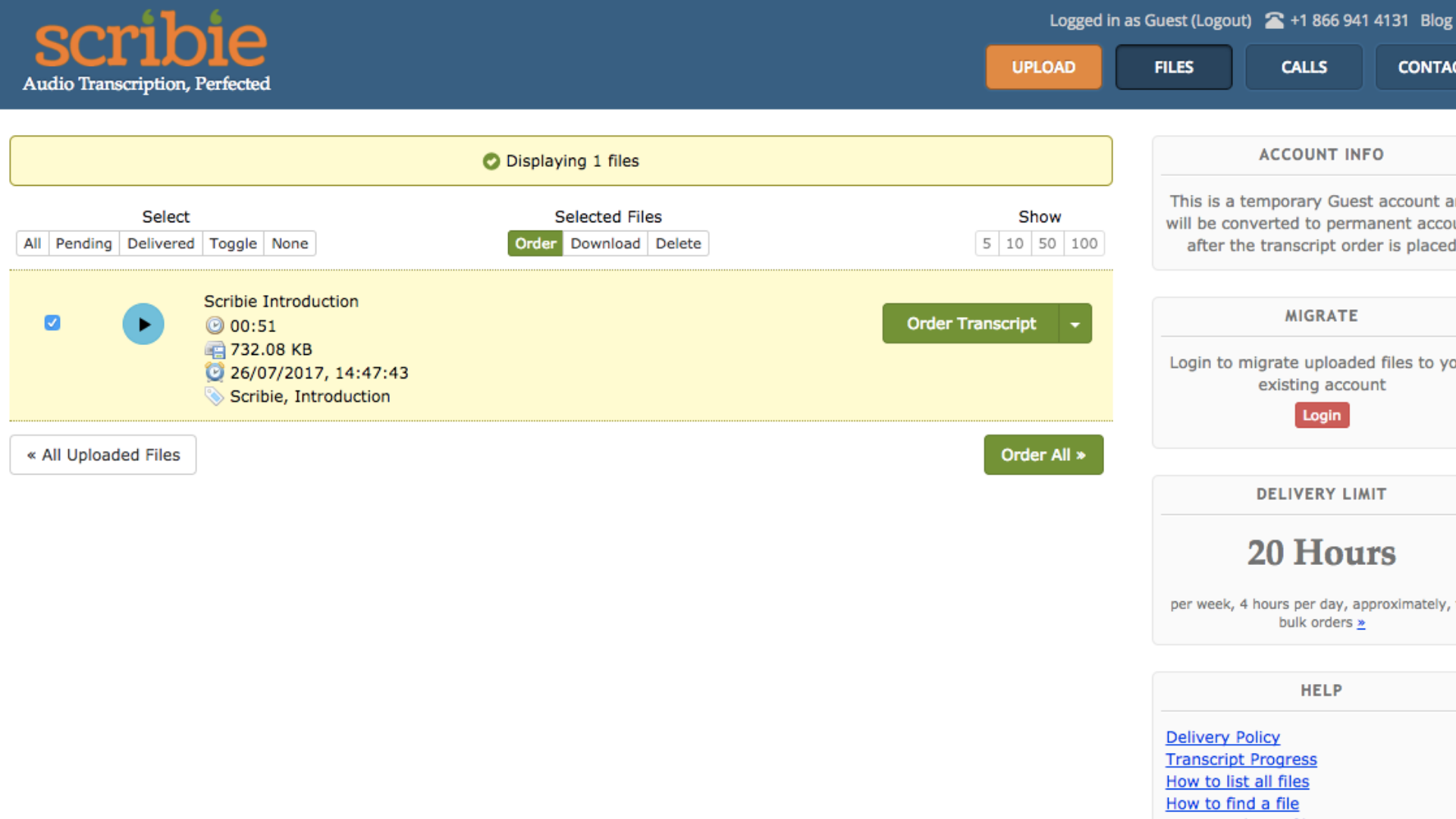 Easy Import to YouTube
3. Once the transcribed files are ready click on the "Save to YouTube" button next to the other save options.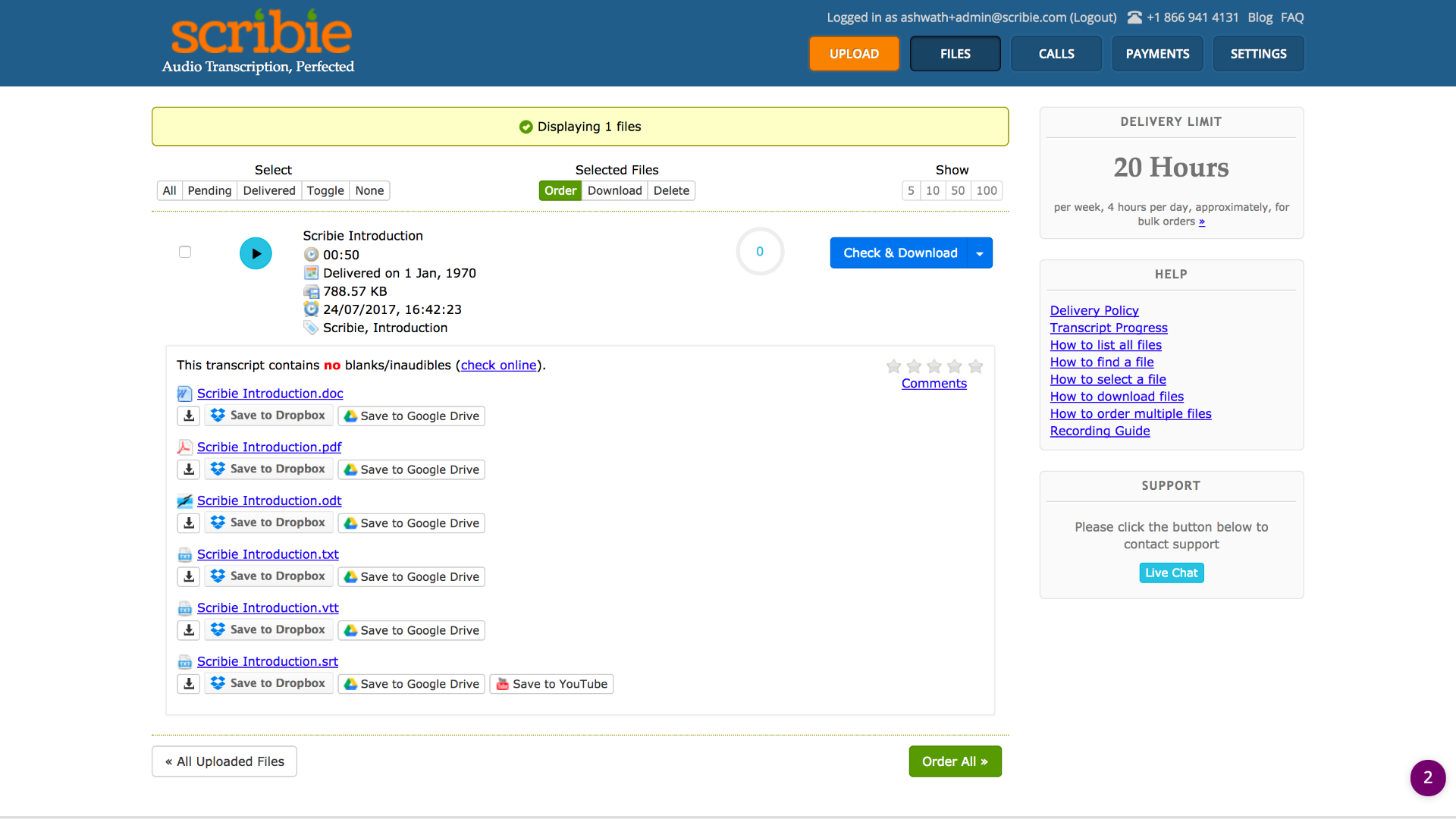 4. Enter the YouTube URL of the video in the pop-up.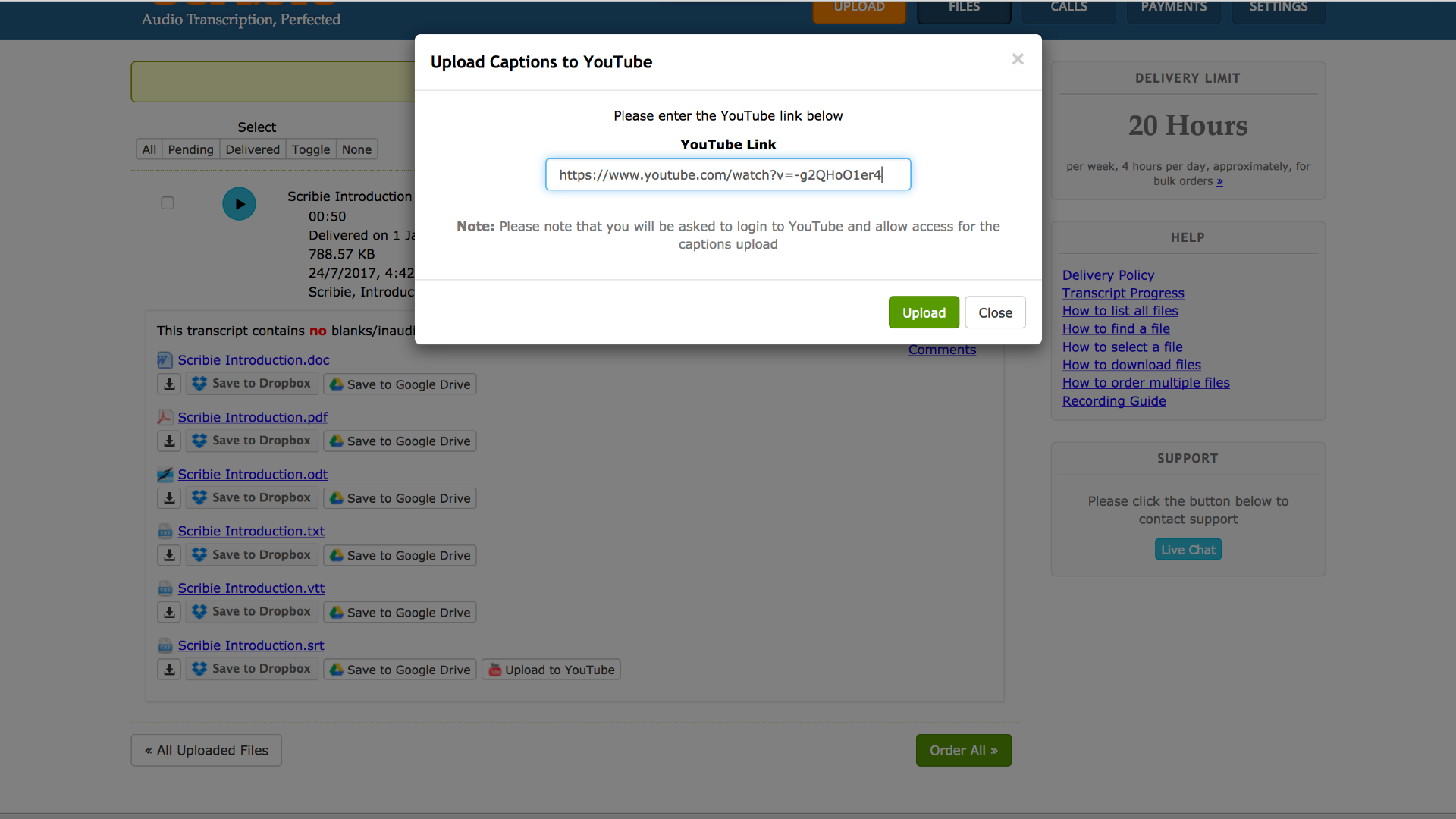 5. Authorize Scribie to upload the captions to your channel.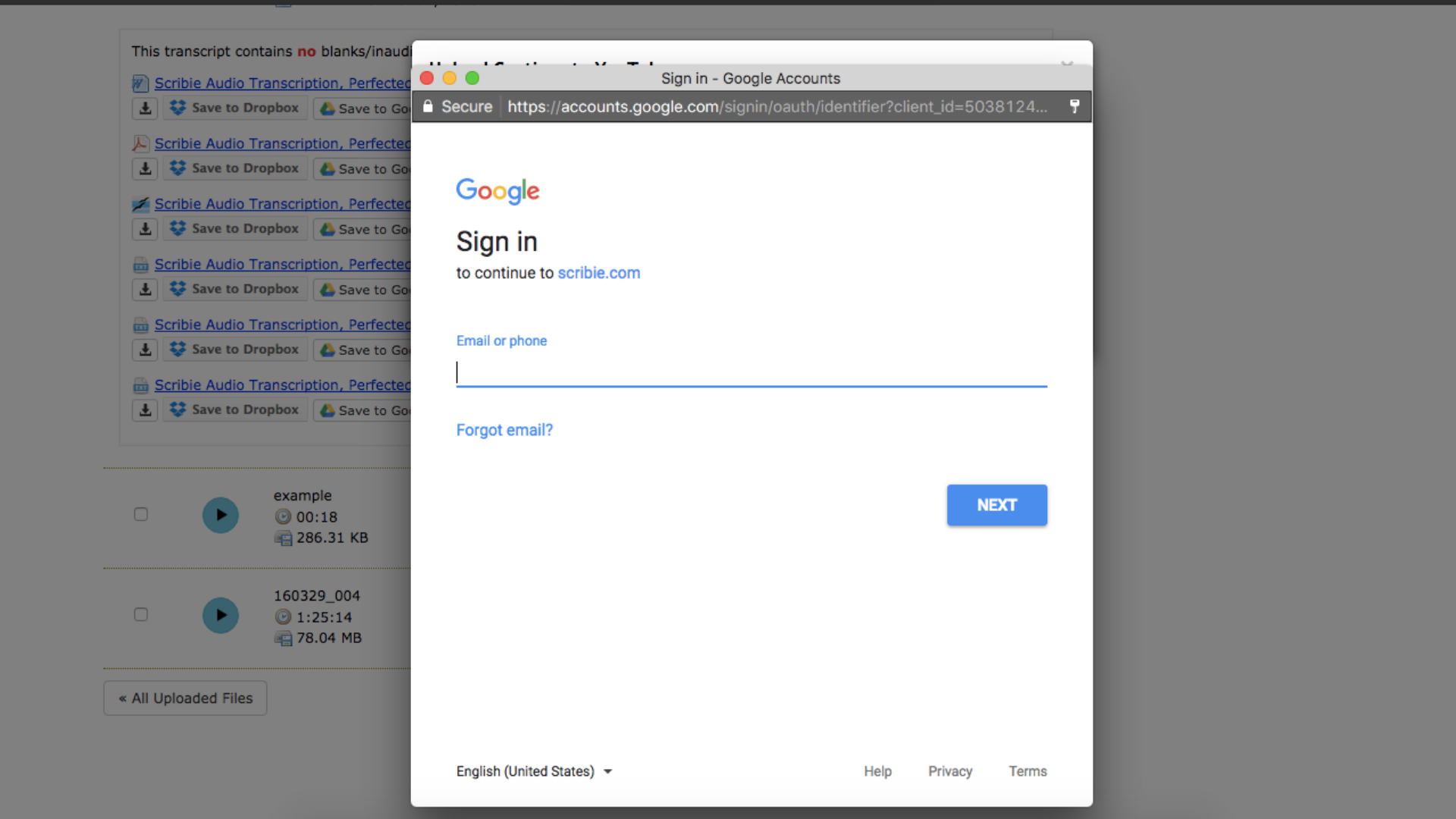 6. Voila! Your captions have now been added to your video.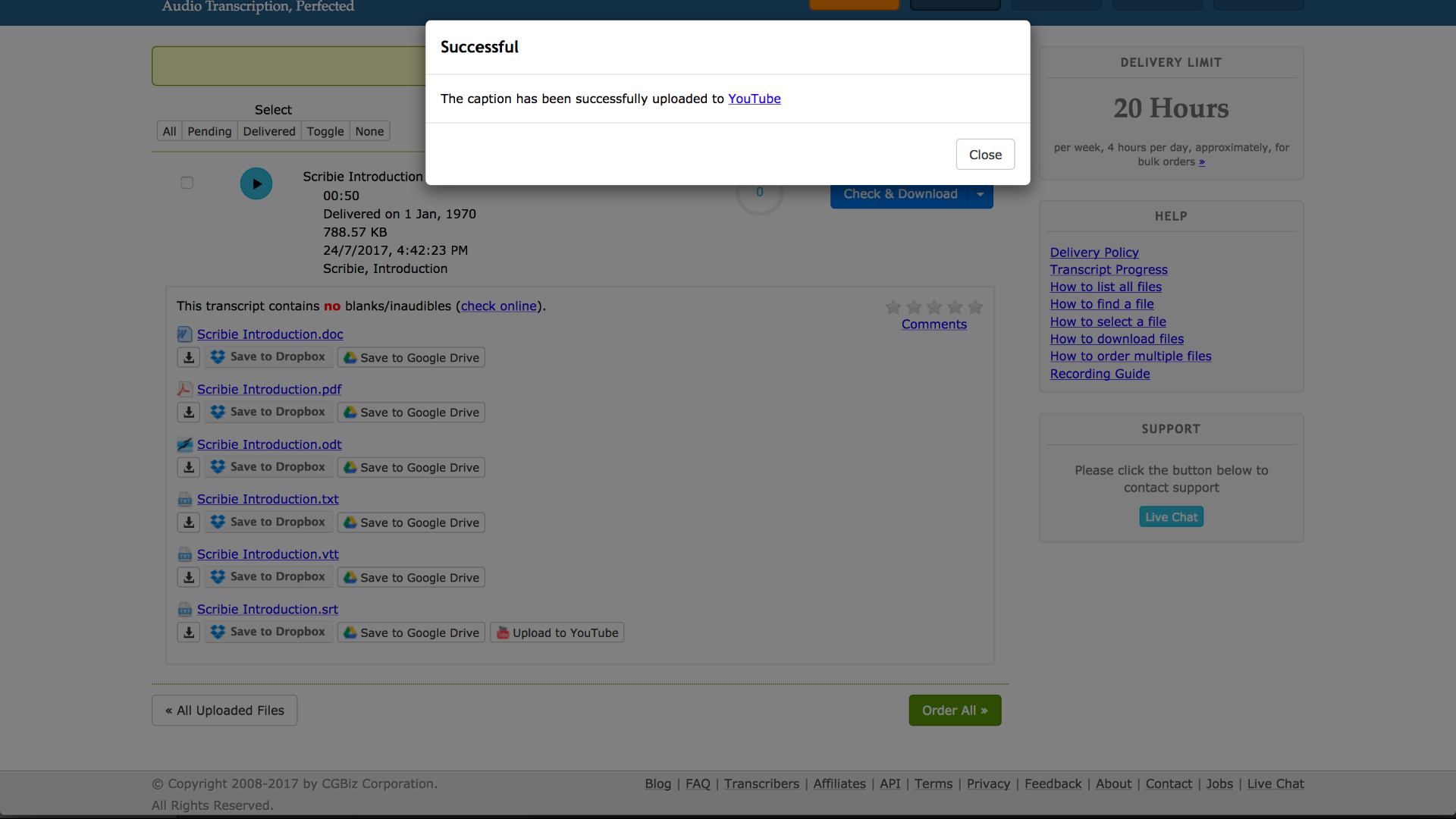 Do you love this new feature? Have suggestions on what we can do next? Let us know in the comments below.