Accessibility Checklist: How Accessible Is Your Video?
Accessibility Checklist: How Accessible Is Your Video?
There's more to video production than scripting, filming, and editing. You should consider if your work is accessible to everyone.
According to a study conducted by Statista, there are currently 228 million digital video viewers in the United States, with projections at 248.9 million by 2022.
While making your work accessible is known to be the right thing to do, it's also a good business move. We'll get more to that as you read on.
The Web Content Accessibility Guidelines listed a comprehensive guideline on how to make videos accessible. However, understanding video accessibility requirements can be overwhelming and time-consuming, especially if it's new to you.
To make it easier, we've listed down a checklist that is answerable by "Yes" or "No". If you answer "No", we suggest that you read on further so that you can reconsider why it's vital for your video. Let's start!
Question #1: Did you include captions or subtitles in your videos?
Captions and subtitles may look the same but keep in mind that they are for different purposes.
To summarize, captions are primarily intended for people that are either deaf or hard of hearing. This includes cues like [hysterically laughing], [bangs the door], etc. Subtitles, on the other hand, provides a text along with the video while the audio may or may not be in a different language. Unlike captions, subtitles don't include cues.
It doesn't mean though that those with perfect hearing can't benefit from it. There's a study that shows that Facebook users watch videos without sound.
Overall, adding a caption or subtitle (or both) will significantly make your video accessible and help boost engagements.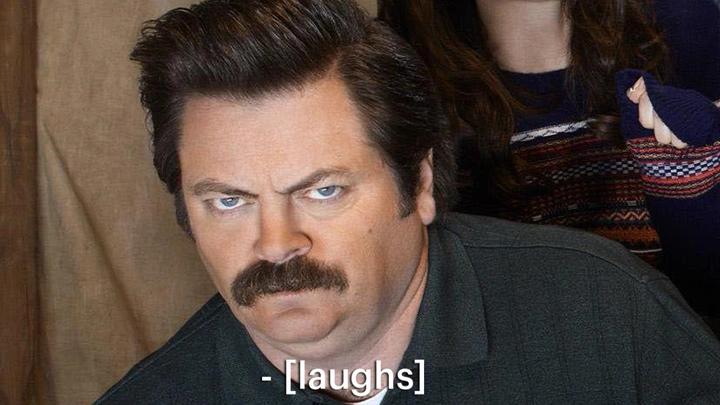 Tip: While you can DIY captions or subtitles, you want to ensure that it's error-free. The last thing you'd want is a subtitle or caption that will bring you embarrassment or not being helpful at all to your audience.
Question #2: Have you provided a video transcript?
A video transcript is a word for word file of your text audio. It's usually a separate file that can be accessed while on your video's page.
Transcripts can help those who need to read the content of the video for them to grasp what was said.
Tip: The seamless way to get a transcript for your video is to use speech recognition software.
Question #3: Were you able to include audio descriptions in your video?
The audio description is comparable to an audiobook that users can access while watching the video.
Basically, you provide a description when vital information is visually shown, which cannot be seen easily by visually impaired individuals.
Check out this audio description sample for the film Pulp Fiction voiced over by Roy Samuelson, an Audio Description narrator and advocate.
Question #4: Did you host your video in a 508-compliant video player?
People usually depend on peripherals like a keyboard or mouse to navigate their way to websites or videos. However, this is not always the case for people with disabilities.
Not all video players will have the feature to allow users to navigate the video using their keyboard.
When choosing a video player, it should have accessibility features like support for adding caption and audio descriptions.
Users should be able to navigate using the keyboard (for those who are not able to use a mouse), supports speech recognition for a command like "Click Play" for the video to start playing.
Question #5: Have you considered running User Testing, which includes people with disabilities?
Going back to Web Content Accessibility Guidelines, you may consider running a user test involving individuals with disabilities.
This step will help you determine potential issues that you might have missed with your video. Ideally, get a group of testers with different disabilities to make sure that you've got all areas covered.
Accessibility Has More to Offer
While it's true that your moral compass is in the right direction whenever you consider everyone's abilities while producing your content, it also adds value to your business.
Through accessible videos, you can increase your influence, making your content more powerful for even the able-bodied.
A study shows that most viewers are keen to watch a video in a foreign language if subtitles are available.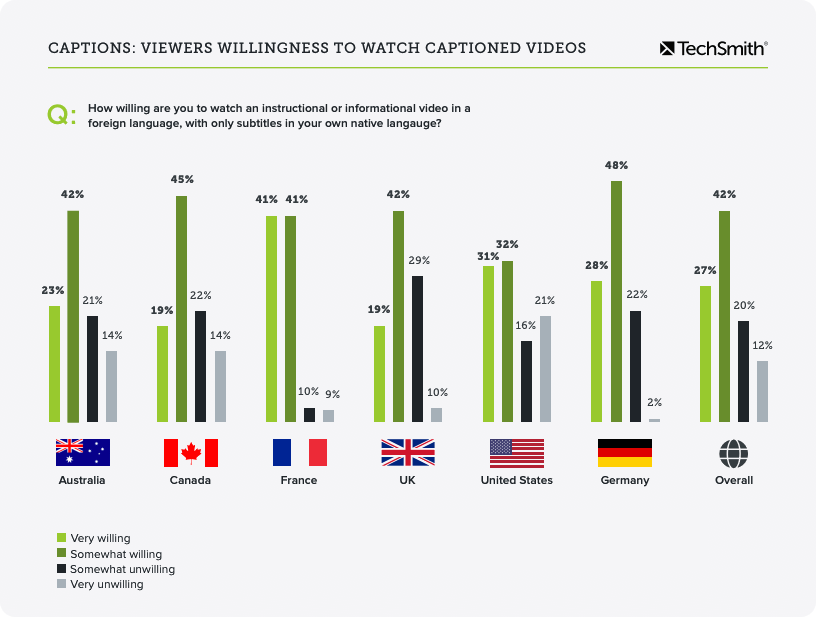 From a market point of view, you'd be surprised that people with disabilities spend an enormous half-trillion dollars annually, imagine how much potential conversion you're losing if you fail to make your content inclusive.
Also, you wouldn't want to break the video accessibility laws. If you're running a website or applications, consider making them accessible and ADA compliant.
Seyfarth Shaw's study reveals that web accessibility federal lawsuits hit record numbers, with 11,053 suits filed in federal court, an 8.8% increase from 2018.
You don't want to add up to these numbers.
Over to You
Now that you have gone through these questions, hopefully, you have answered "Yes".
If not, we hope you reconsider making your videos accessible.
Here in Scribie, we believe that providing captions and transcripts are not enough. It should also be accurate to do justice to your content.
As a video or content creator, you can expect that we value your work and will meet your transcription needs.
Our automated transcription is a quick and cost-effective option that already supports subtitle files.
If you're looking for a 99% accurate transcript, you can rely on Scribie transcribers.
Get a step closer to making your work accessible. Get a video transcribed; upload your file now!