5 Compelling Work Opportunities for Students
5 Compelling Work Opportunities for Students
There are many reasons why you may wish to work part-time while attending school.
You may want to save money for college, buy something for yourself, help your family financially or learn valuable job skills.
If you rely on your parents for allowance, your savings may not be enough.
As an alternative, you can look into legitimate ways to make money as a source of income.
Maybe you have some time to spare on weekends on the upcoming holiday vacation or perhaps during your summer break.
Read on as we share with you ways to earn money from the comfort of your own home. Hopefully, this will inspire you to seek opportunities to be more independent and financially capable.
Advantages and Disadvantages of Being a Working Student
Remember that your primary role is to be a student first.
When deciding whether to take a part-time job, you should weigh the pros and cons of being a working student.
Aside from being financially capable and independent, working is one of the best ways to sharpen your skills and prepare you for the 'real world.'
However, if you're not able to manage your time efficiently, getting a part-time job may be more of a distraction.
Consider your ability to balance work, studies, and personal time before you become a working student.
Easy Ways Students Can Earn Money from Home
The idea of making money in your spare time as a student is appealing. Sadly, there are a lot of online scams out there.
Steer away from quick rich schemes. With your skill set, you would be able to find the best opportunities for you.
On the other hand, consider the methods of how you will get paid. Most platforms will require you to be at least 18 years of age to open a PayPal or bank account for you to withdraw your earnings.
Be a Tutor
Do you have the passion (and patience) to teach others? If yes, perhaps you can consider being a tutor. You can do it physically if you have a classmate that needs help with their subjects that you're good at.
Another option is to join online tutoring platforms that will connect you with students globally. If you're a native English speaker, you can be an ESL tutor that can cater to the global market.
Most of the time, you will need a Skype account and a high-speed Internet connection to offer tutoring in academic or non-academic subjects.
Nevertheless, keep in mind that most ESL companies cater to students in Asia. Therefore, if you live in North America, you may need to wake up early to teach students when they get home from school. It may not be ideal for your sleep schedule, but it won't interfere with your classes.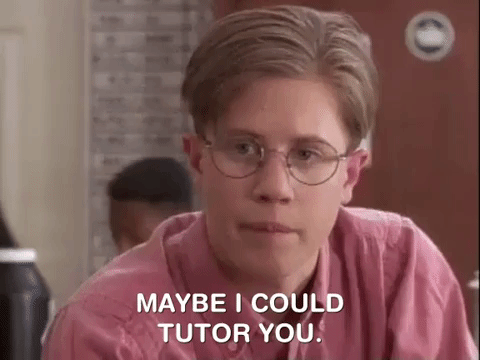 Show Off Your Photography Skills
If you have an eye for beauty and you're good at capturing them into photos, you can make it a side hustle.
With just your handy smartphone (or camera) and your photography skills, you can make a decent income by uploading your photos online.
Several platforms allow you to submit photos for the public to download and use. If your image is purchased or downloaded, you get a percentage of its earning.
Be a Website Tester or Answer Paid Surveys
One of the quickest and easiest ways to earn money is by answering paid surveys or being a website tester. Surveys target demographics, so if you fit that profile, you will be able to participate.
When you become a website tester, you will need to follow the instructions given by the website owner or UX researcher and provide feedback on the usability experience.
The test can typically run around 10-20 minutes, and you may need a microphone and webcam to do website testing jobs.
Be an Online Streamer
If you're an avid gamer or loves playing games, you can use this opportunity to turn it into a side hustle.
You can start a gaming blog or be a streamer and create a YouTube channel.
Don't forget to make your YouTube videos accessible with the help of captions. It will help your viewers understand the game's terminologies and language.
If your course is related to graphic design or computer science, you might be able to land a part-time job in the gaming industry.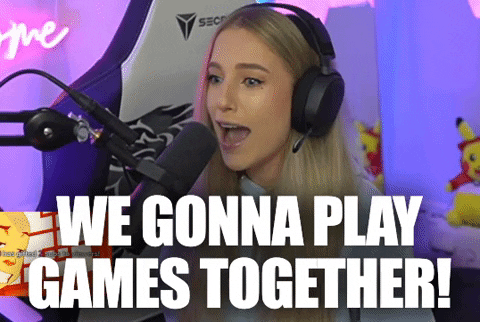 Be an Academic Transcriptionist
Do you have excellent listening and fast typing skills? Perhaps you can consider being a transcriptionist.
If you get to transcribe files from students and teachers, it can be easier for you to finish the file when you're familiar with the topic.
You have complete control over your time and earnings because of the nature of the job. Simply put, the more time you devote to transcribing, the higher your potential earnings will be.
Look for platforms with good reputations and existing customer bases, such as Scribie. In this way, you don't have to worry about finding a market or getting paid.
Whether you plan to stay at Scribie after graduation, you will have the opportunity for career advancement once your transcription skills are up to par.
Over To You
Before you commit yourself as a working student, consider your energy level and long-term goals.
Give your education the ample attention it deserves and manage side projects accordingly.
You may want to start by working a few hours on weekends and slowly increasing your hours to see how things go.
Look for jobs that offer flexible hours with decent earning potential, like being a Scribie transcriptionist.
Are you interested in a new, flexible job opportunity? Sign up as a transcriber and learn more.