How to Film Your First Product Video
How to Film Your First Product Video
A great product video is worth thousands of words. It will help you establish your brand, demonstrate your product, stand out from competitors, and inspire engagement from potential customers.
With recent events changing the way we shop and do business; we need to keep up. Studies show that consumers are spending more time with digital media.
Given the statistics, you can't ignore how video plays a larger role in marketing.
In this era, conducting product photo or video shoots is now more accessible than ever. While you may opt to get a professional service, you can also DIY.
Read on as we share practical tips on creating a compelling video to showcase your product or service.
Your eCommerce Product Video Checklist
Depending on your budget and capabilities, you could hire professionals or craft your first product videos yourself.
By hiring a professional, you leverage their expertise and existing equipment. You'd free up your personal time to focus on other parts of your business.
At any rate, it helps to understand the process. Even if you engage professionals, you'll be able to make tweaks on your own when needed.
Consider Your Equipment
Regardless of who will shoot your videos, it's worth investing in a high-quality camera, or you can get started using your smartphone.
Consider your lighting when recording to help you achieve sharp footage. You can opt for natural light or shoot the video indoors.
You can avoid shaky videos with the use of a tripod or a makeshift solution by stacking a pile of books.
Your audio is a great factor for your product video. It helps to invest in a good quality microphone to make sure that you will be heard well.
Make sure to shoot in a quiet environment, and if you don't have an external microphone, you can use the built-in microphone on your phone or camera. Just make sure that it's close enough to the person talking and do a test recording so that you can play it back and hear how it sounds.
Pick Your Video Style
While we're on the topic of audio, it's also best to consider thinking about your video format in terms of narration.
Animoto suggests that you can hire a talent that will act or present in front of the camera, or another option is to do a voice-over. This will ensure that your audio is crystal clear, and you can easily redo the voice-over instead of reshooting the video.
Lastly, you can plan videos with captions in mind. Whether you're doing voice-overs or dialogues, you'll imagine the video differently if you anticipate using burnt-in captions.
Prepare Your Storyboard and Script
SingleGrain suggests that it would be best to prepare a script before production.
Having a script will make the job easier for you during production and post-production in the long run.
Consider preparing a storyboard to help you visualize the output you would like to achieve.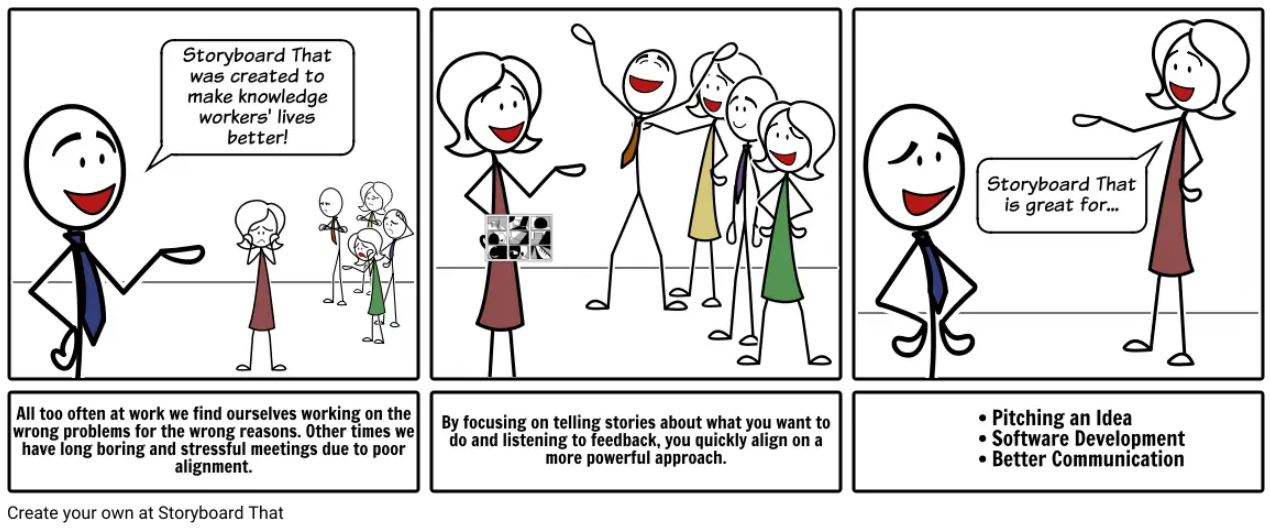 Collect Your Assets
Once your script or storyboard is approved, you need to gather your assets that you may need for your shoot.
You can do an inventory of any high-resolution photos or videos you have in stock.
You can create assets or use those that were shared with you by your customers. This list includes your brand logo, customer testimonials, music, and graphics that you can bring all together for your finished product.
Start Filming
eDesk states that filming products are more manageable than working with a cast. Whether you decide to hire an actor or not, consider the lighting and angles. It's best to shoot a couple of photos and videos from different angles. With more options to choose from, you can pick out the best clips to include in your final video.
Post-Production
Once you have all the materials, it's time to put them all together.
If you're comfortable doing the video editing by yourself, feel free to do so. Otherwise, you can hire a skilled professional online.
It would be best to have a video transcript prepared so that you can easily repurpose it and make your (or the editor's) task easier.
While you're at it, consider adding closed captions or subtitles. Not only this helps connect with your audience, but it's also a cost-effective way to get more out of each video marketing campaign.
The Future of Shopping
Nasdaq reported that by 2040, 95% of purchases would be facilitated by e-commerce.
It is expected that Millennials and Gen Xers will be the biggest audience of online shoppers. The shopping behaviors have changed as well, as you can shop while you're lying in bed, at your office, or while you're inside the car.
With that said, we can expect that eCommerce will be here for a while, and with intense competition between several brands, you need to make sure that yours will stand out. Do this with the help of video.
Over to You
It can take time to master the craft of filming and producing videos but don't be discouraged. Eventually, you will get the hang of it and understand the best approach you should take for your video marketing strategy.
If you find it too tricky to produce the videos yourself, you can always rely on professional services to help you achieve your goal.
Never underestimate the power of captions for your videos. You have already invested in producing a powerful video, and there's no harm going the extra mile by adding captions.
For accurate transcripts, you can always rely on Scribie.
Do you have a video that needs to be transcribed? Upload your video file now.