6 Reasons Why Product Videos Are Important
6 Reasons Why Product Videos Are Important
Should you use videos to demonstrate and explain your products and services?
If you don't already have videos in your mix of marketing efforts, you might be missing out in terms of ROI, engagement, and reach.
Several business industries should start considering videos in their marketing efforts.
So, whether you're in SaaS, Law, Education, or E-commerce, read on as we discuss why you should start showcasing your products or services through the help of videos.
But first, what's video marketing about?
Video Marketing
According to Wistia, it is a marketing strategy that involves creating and sharing video content to attract, retain, and convert a defined audience of viewers.
Needless to say, video marketing is a familiar part of our daily lives.
Most likely, you have come across a TV ad while watching your favorite show or channel.
These ads target consumers to advertise their products and services to attract potential buyers.
Several types of videos can be used for video marketing, which will discuss later in this series.
The common type is an explainer video, which helps you explain how your product or service works.
1. It's an SEO Must-Have
If you want your brand to be searchable, you need to start building up your presence in the biggest search engine, Google.
Having a YouTube video will increase your chance of appearing on the first page of Google search results by 50%.
Video marketing will help you build backlinks to your website and increase engagement with your audience.
WPExplorer suggests that if you add a transcript of your video, which includes your keyword, it will help improve your brand's findability.
It helps that before producing your video, create a script first to help you visualize where you will be mentioning your keywords.
2. Improve ROI
Producing videos takes time and effort, and if you include spending money on marketing, you need to consider if this will improve your ROI.
Good thing that videos are worth it!
Reports show that 87% of video marketers claim that videos provide a good return on their investment.
This includes how videos have helped increase their visitors' average time on the page, improve lead generation efforts, boost sale conversions, and reduce the number of support calls businesses received.
A well-thought video can capture your audience's attention, and if it's good enough, they will stick around to watch the entire video and act by clicking the call-to-action button.
Having your audience stay on your website will lower your bounce rate and potentially increase the chance of conversions.
3. Boost Brand Awareness
You need to make your product visible for your buyers to reach and know you better.
There are several marketing and advertising strategies that you can explore.
If you're keen to use videos as part of your marketing strategy, you can post videos on different social media platforms.
With over 3.8 billion users worldwide, you can assess which social media platform will work best for your target audience.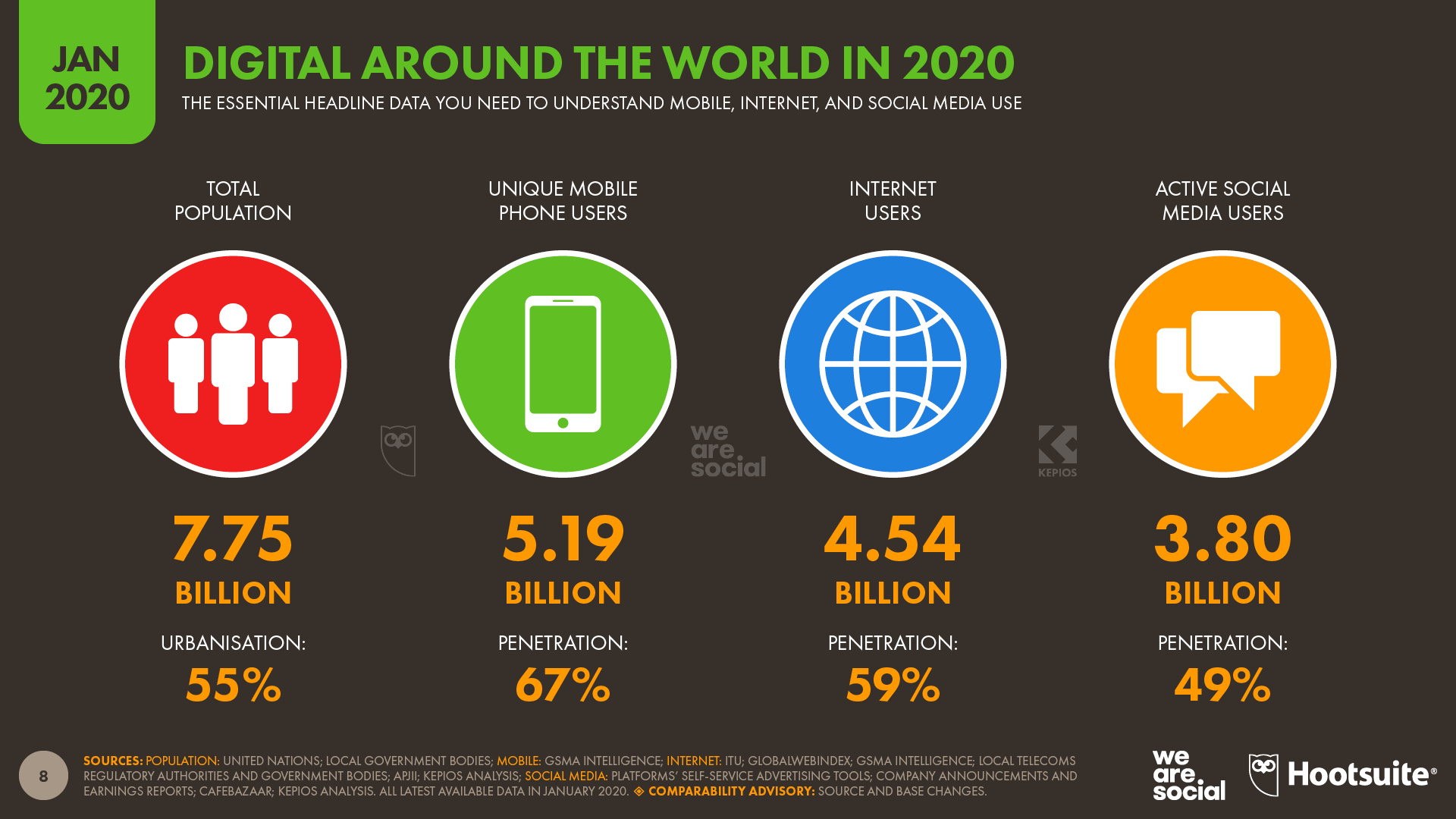 If your video is engaging, your audience will be encouraged to share it through their feeds or within their network of family and friends.
In the long run, it will help you increase your brand visibility organically.
4. Videos Do the Explaining for You
Compared to reading an article, ebook, or manual, consumers prefer watching short videos.
Wyzowl reports show that 94% of video marketers say that videos helped users understand products and services.
When working on launching a new service or product that will need an intensive explanation for the consumers to understand, instructional videos will help you inform your audience of a huge chunk of information in a short time.
To help it make it easier for consumers to digest information, adding transcripts to your videos will significantly benefit them.
If you continue to produce informative videos to help educate your customers, it gives them a reason to trust your brand or service.
5. Improve Email Marketing Campaigns
Do you have an existing customer database? Are you investing in a CRM?
You can make your emails more engaging by using a mix of media formats.
Reports show that adding video to your emails will help increase click rates by 300%.
Live Clicker suggests that you can include videos on emails to showcase an event like a product launch or contest reveal.
If you're keen to include videos in your email campaigns, consider simple ways to achieve this. For instance, HubSpot suggests adding a screenshot or GIF that serves as a preview of the video. Once the reader clicks, they'll be directed to your landing page that hosts the video.
6. Buyers Love Videos!
With the pandemic, 96% of consumers say that the amount of video content watched online has increased.
However, OptinMonster suggests that while consumers love videos, you need to produce short but compelling videos to help you connect with your audience.
With videos that are punchy and entertaining, like what your audience finds on their go-to social platforms, you have greater chances of attracting and keeping their attention.
Over to You
While it helps to produce videos regularly, don't forget about quality.
When crafting videos, it wouldn't hurt to go the extra mile for your consumers by making them accessible. It's the right thing to do and it encourages your buyers to keep watching.
As long as you have an accurate transcript, you can burn it into videos using free, open source apps.
If you need an accurate transcript that went through a rigorous quality assurance process, you can rely on Scribie.
Do you have a video that needs to be transcribed? Upload your file now.