Why Your Law Firm Needs Legal Transcription Services
Why Your Law Firm Needs Legal Transcription Services
As a legal professional, you tend to work with a steady stream of newly generated audio recordings and various legal documents for cases and hearings.
Listening to audio recordings repeatedly is a tedious and time-consuming task. Lacking the written document format could be the cause for missed information (or even misinformation).
In an era where technology has greatly improved the quality of life, this no longer has to be the case.
With that being said, you will need a reliable transcription service to generate for you the most accurate documents when you need them.
Why Law Firms Need Transcription
Here are some of the typical legal transcription use cases:
Reviewing depositions
Comprehending jury instructions
Easy-to-share pieces of evidence (instead of just audio files)
Resource for studying past cases
Let's take a more in-depth look at the benefits of legal transcription services…
It's an aid
Legal documents are almost mandatory for hearings if you wish to win a case. Transcribed documents are like cue cards in a presentation, and help you better deliver your case properly and accurately.
It's the best defense tool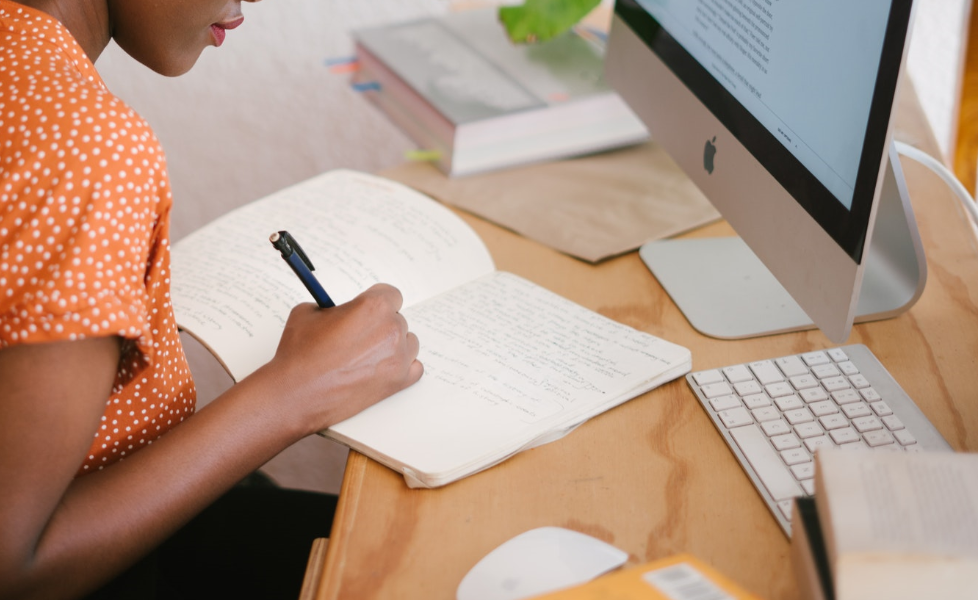 Accurately transcribed audio and legal documents can be considered hard facts. When you have these files with you, you have the best defense tool to counteract anything that your opposition may throw at you.
Presenting evidences on time naturally have a significant effect on the outcome of the hearing, so you must always transcribe the most important files in your arsenal.
Text is a lot easier to work with
One of the most beloved features of today's technology is this keyboard shortcut: Ctrl + F. 
Listening repeatedly to audio records is practically obsolete in today's standards, with how much innovations and quality of life features modern tech has added.
Having a reliable transcript means that you have full confidence when you enter a hearing.
Defendant appeals
In the case of an appeal, legal transcriptions can make an enormous difference. Having written records and legal transcriptions from the first trial can help an attorney research and prepare a new strategy for an appeal.
Organization
Legal documents become easier to group, sort, and prioritize when transcribed into a word or text document.
If they're properly organized, your team is more likely to refer to them later.
Why Work with Specialized Legal Transcription Services
Have you been producing your own transcripts or letting some of your colleagues handle it for you? If so, you might quickly find out that transcription is incredibly tedious, difficult and error-prone, which is something you might not want to deal with.
Things do not get easier if your firm is incredibly busy, as you either may not find the time to do it or get inaccurate results, which may significantly impact the case of your client.
Here are some reasons why you need to work with specialized legal transcription services:
Accuracy is critical
There is a number of steps that need to be taken to ensure the quality and accuracy of a transcribed document. Many service providers tend to work with a less sophisticated two-step process. Here is a breakdown of how our four-step transcription process works:
Transcription
Reviewing parts, speaker tracking and time codes.
Proofreading for consistency and accuracy.
Quality checking for the most accurate results possible.
This system orchestrates professional transcribers, standard operating procedures and various technologies.
Imagine having to learn and manage this process, especially if you're working with many hours of audio. We've mastered this process through our 10+ years in business.
Consistency is challenging
Perhaps, you can generate a transcript or two by yourself. However, any substantial scale introduces a greater likelihood of errors.
As a law firm, audio files and similar documents are inevitable and predictable parts of your job.
If there is one thing that legal transcription systems are trained to do, it is getting consistent results findings. Good services come with clear agreements and quality assurance systems. Taking care of this by yourself or by someone else in-house will lead to highly-inconsistent results and accountability issues.
Work is piling up
Law firms are already busy enough. Sooner or later, you will find that you and your team cannot work on transcriptions due to other more immediate concerns. To add, legal professionals are inclined to practice their core skills instead of transcription, extending the delays.
Costs and context switching
Legal transcription services are comparatively more cost-efficient than just letting your untrained employees handle them.
Consider the cost of context switching for your clerks, paralegals, associates, or even partners. If a legal professional serves as a part-time transcriber, their energy is taken away from core duties that they're paid to do.
You'll want to work with affordable legal transcription services that will minimize risks and other productivity costs.
Habitually use transcripts
You don't have to think about it every single time there's an audio/video file.
Since quality transcripts support your productivity and ability to do your job well, you ought to have a go-to legal transcription provider.
Establish a habit so you don't have to justify budget approvals every time you're working with an audio or video file. If this is the standard process for your team, then your work just got easier and more effective for all future projects.
Over to You
Consider that transcription needs tend to show up on a regular basis. Sometimes, you might skip the transcript. At times, you could attempt to do this yourself. Perhaps, you'll consider automated transcripts (but they're too unreliable for legal professionals).
Let me reiterate that legal transcription services are the best solution for law firms. No room for errors.
Since they are specifically trained to transcribe, they are more than capable of doing the job accurately and delivering high quality transcripts to you.
Regularly work with written transcripts… and delegate them to professionals.
Are you in need of a transcription service that provides exceptional accuracy? Try Scribie, a leading legal transcription service that provides you with over 99% accuracy in checking your legal documents. Not only that, you can upload files from your computer, YouTube, Dropbox, Microsoft OneDrive, and other platforms that your law firm already uses.
Try Scribie today and upload your file.