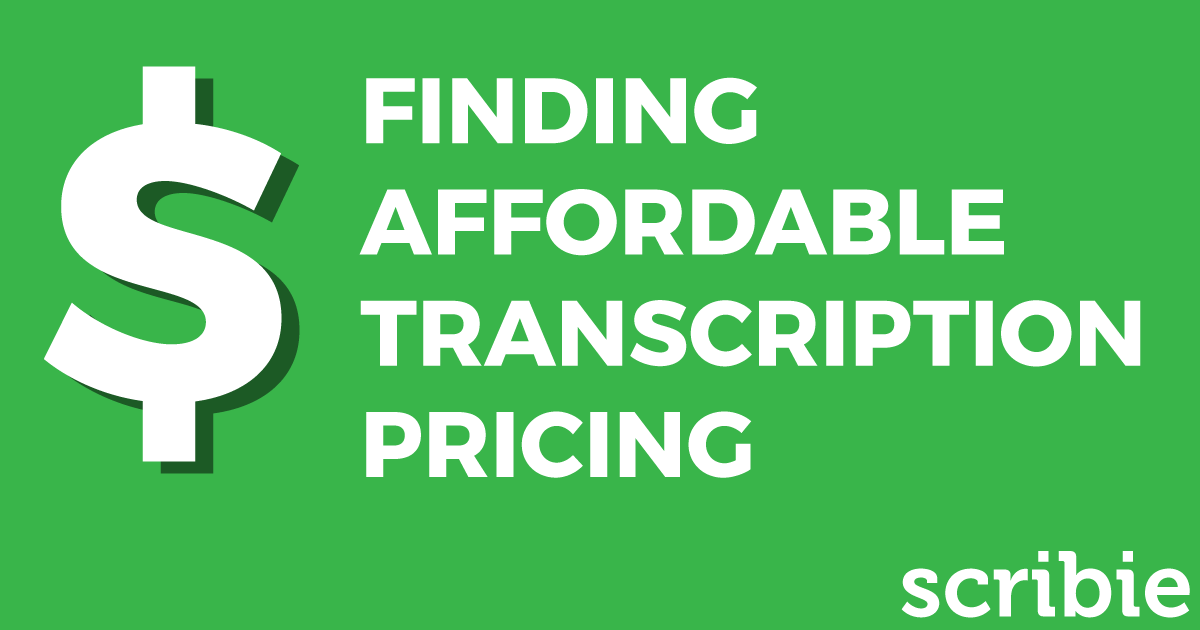 Demystifying Transcription Pricing
If you've ever shopped around for the best transcription service then you've probably experienced how confusing and frustrating transcription pricing can be.
Many services aren't upfront with their pricing (or accuracy level) and require you to submit for a "free quote." Others may ostensibly offer a rock-bottom price only to nickel and dime you for features that are already standard in most services. And others are just downright disingenuous about the entire process—good luck getting in touch with them!
Here at Scribie, we want to end all of that. We've tried to make the transcription process as simple and straightforward as possible. We've simplified our pricing by offering flat transcription rates for high-quality, American speaker files. And the only reason you might pay more for an advertised price is if your audio is bad or has accented speakers.
On top of that, we offer 24/7 live customer chat support, so if any issues ever arise you can always get in contact with us quickly.
Here's a breakdown of our pricing:
| | | | |
| --- | --- | --- | --- |
| Service Type | Budget | Regular | Rush |
| Transcription Rate, per minute of audio | $0.75 | $1.50 | $3.00 |
| Turnaround Time | 5 days | 36 hours | 12 hours |
Additional Features
In case you are still on the fence, here are a few more unique features that ensure that you get the best possible transcript.
Our transcription process ensures that the file is checked multiple times by different people. Even the shortest file is worked on by more than three people. More eyes and ears produce a higher quality of transcript.
You pay a fixed price for the transcript based on the audio length and not the time spent transcribing.
We carefully vet each one of our transcribers and continuously monitor their performance.
We research uncommon terms, acronyms, etc. and ensure that the transcripts are contextually correct.
We deliver files on time. If we anticipate a delay then we will inform you well in advance.
You can monitor the progress and check the Draft Transcript from your account at any stage.
You can order a free re-review if you are not happy with the transcript.
We are consistent, predictable and accurate. You can plan around us.
As a company, we take confidentiality very seriously and can comply with NDA requirements. We are responsive and responsible.