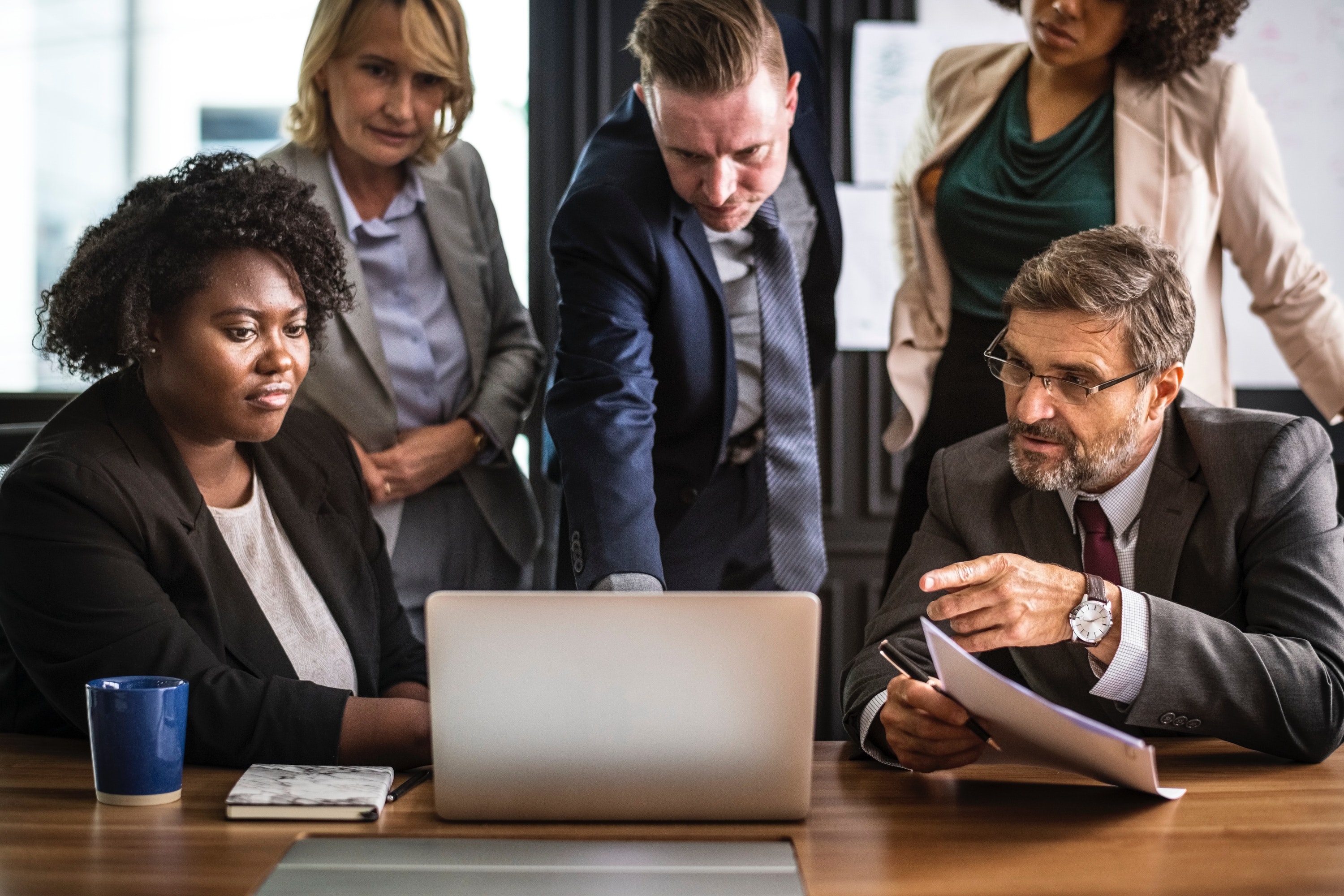 Considering GoTranscript or an alternative as your business transcription service provider?
Business transcription can be useful for various reasons, such as seminar or financial transcriptions. They can be repurposed into marketing content, as captions for videos, or resources for language translation.
Selecting the ideal transcription service provider, though, can be challenging.
Educate your purchasing decision and list considerations for your procurement team.
We're comparing Scribie and GoTranscript in terms of key aspects like accuracy, support, billing and turnaround time.
How we built Scribie for Business
Scribie's transcription services are designed for completely fulfilling business transcription needs.
With fast, superior quality transcripts, you reliably receive 99% accurate transcripts at a competitive price when you need them.
You can even use account credits in order to to keep on ordering transcripts without chasing for budget approvals every time.
Now, let's go through the comparison…
Accuracy
Both Scribie and GoTranscript provide manual transcription services.
This means that transcripts are created by human transcriptionists.
Other transcription service providers rely too heavily on automated transcription processes, that tend to include numerous errors. Medium to large businesses depend on accurate transcriptions and can't afford high error rates.
Both Scribie and GoTranscript commit 99% transcription accuracy…
Since we want to ensure that you reliably get that 99% accuracy for all your transcription needs, we've formulated a rigorous process we like to call the Four-Step Process to consistently deliver high-quality, accurate transcripts for businesses.
The transcripts are very accurate. I like the pricing options based on turnaround time and the ability to track progress prior to completion. They have always met their deadlines. – Charles Senteio, University of Michigan School of Information.
Support
When choosing a business transcription service provider, you'll want dedicated and friendly support to assist with your custom needs.
Both Scribie and GoTranscript provide customer support via phone and email.
Scribie also provides custom services in terms of formatting, tracking progress, compiling transcripts into a file, and more.
Here's what a customer has to say about Scribie's dedicated and friendly support:
"Customer service is excellent. The support team has communicated very promptly whenever I have had questions. Your staff graciously compiled individual transcriptions into a single document for me. – Derek Frankhouser, Manhattan Prep
Pricing and Turnaround
With Scribie, you get the lowest price with the most valuable features.
See how Scribie compares vs. GoTranscript below:
GoTranscript: $1.10/min for 1-day turnaround
Scribie: $0.80/min for 36 hours turnaround
Depending on the configuration, GoTranscript's pricing can be more accessible than other services, but that doesn't cover additional fees for features or specifications that you would likely need.
With Scribie's simple, transparent and low rates, you get speaker tracking and audio time coding, along with a trademark reliable accuracy.
We want to provide our customers with the simplest and most affordable transcription prices. As a result, we recently updated our pricing structure to make the order process as simple and straightforward as possible.
Check out our Cost Calculator or request a custom quote.
Privacy and Confidentiality
Naturally, you want your businesses' data and files to be protected as you hand over audio or video recordings to a transcription service.
GoTranscript has their transcriptionists sign a Confidentiality Agreement. The same goes for Scribie.
However, in addition to NDAs and similar agreements, Scribie operates through a four-step process (as mentioned earlier) that helps ensure confidentiality. This means that no single transcriptionist has access to the entire contents of your file.
Billing
Both GoTranscript and Scribie accept major credit and debit cards. There's even support for PayPal. Invoicing can also be arranged for either service.
Now, Scribie happens to further simplify the bulk or advanced buying process. With Account Credits, Scribie allows you to reduce your visits to the company's procurement department.
More about Scribie's Quality Assurance Process
Scribie's business transcription services undergo a strict QA process by experts.
Since we process your transcripts in four separate stages, this guarantees quality, accuracy, and privacy for any business, enterprise, or industry professional.
First, we split your file up into smaller parts which are then transcribed separately and reviewed by skilled quality assurance specialists.
What's great about our unique process is that no single person has access to your entire file and the context of your recording. Also, this leads to faster delivery times and unparalleled confidentiality. Awesome, right?
More Reviews & Testimonials
Don't just take our word for it. Learn more about what Scribie customers say:
When you choose a transcription service, accuracy is the primary metric you should use to make your decision. Scribie gets high marks in that category. – Ben Moore, PC Mag
Service was faster than expected. Error rate was less than 1%. I am very impressed. I will call on you again. A great value at price. I have worked with news networks that use the expensive services out of New York. Your service is equal or better. – Ron Blome, Ron Blome Productions
I selected the within 7 days option for receiving my transcript (which gave us a great 20% discount) yet I still received them in less than 24 hours. I thought that was pretty great. I also liked the editing feature that lets you listen to the audio while following along with the transcript to make any changes needed. – Erica Rich, Lifespan
Over to You
Now that we've gone through a comparison of both leading transcription service providers, we hope that the breakdown helped inform your decision.
To summarize, Scribie's services shine for businesses in the following ways:
Accuracy – through our signature four-step process
Confidentiality – individual transcribers do not have access to your entire file
Convenient payments – invoicing, account credits, and multiple payment options
We're proud of our accurate transcription services. While we're happy to discuss this all day, we invite you to…