Why You Should Care About Audio Quality While Recording
Why You Should Care About Audio Quality While Recording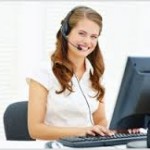 It is very important to ensure that the audio recordings that you make for transcription is of high quality. High quality recordings will give you better returns for your investment in equipment and time. The quality could be bad because of many reasons for e.g. bad quality recording tools, recording in a noisy place etc.
The higher the quality of the recording, lesser errors a transcription will contain. Clear recordings mean that the transcribers will spend less time doing its transcription. If the recording is clear the transcriber will not have to replay a specific section over and over to figure out what all the parties are saying.
If these factors are all combined, it is natural that the accuracy of the transcription will also improve.
Time, as Benjamin Franklin said, is money. Clear recordings will save the transcriber's time. This is self explanatory. This means that the employer saves money. The transcribers will now be free to do extra work, that would not have been possible if the recordings were of sub-standard quality.
The client will also benefit seeing that the transcripts of the recording is delivered quicker. A satisfied customer is much more likely to return than one who received the service that was just adequate.
These are but a few of the reasons why quality audio recordings are worth it.
To get a good audio quality of a phone call or teleconference call recording for transcription, use Scribie's recently launched teleconferencing and phone call recording service integrated with transcription service. The recording is done off the wire which is the standard and the best way to ensure good quality. Please check the link below for more details.
https://scribie.com/conference/recording
Please send a mail to support@scribie.com for further queries or you can chat with us directly.