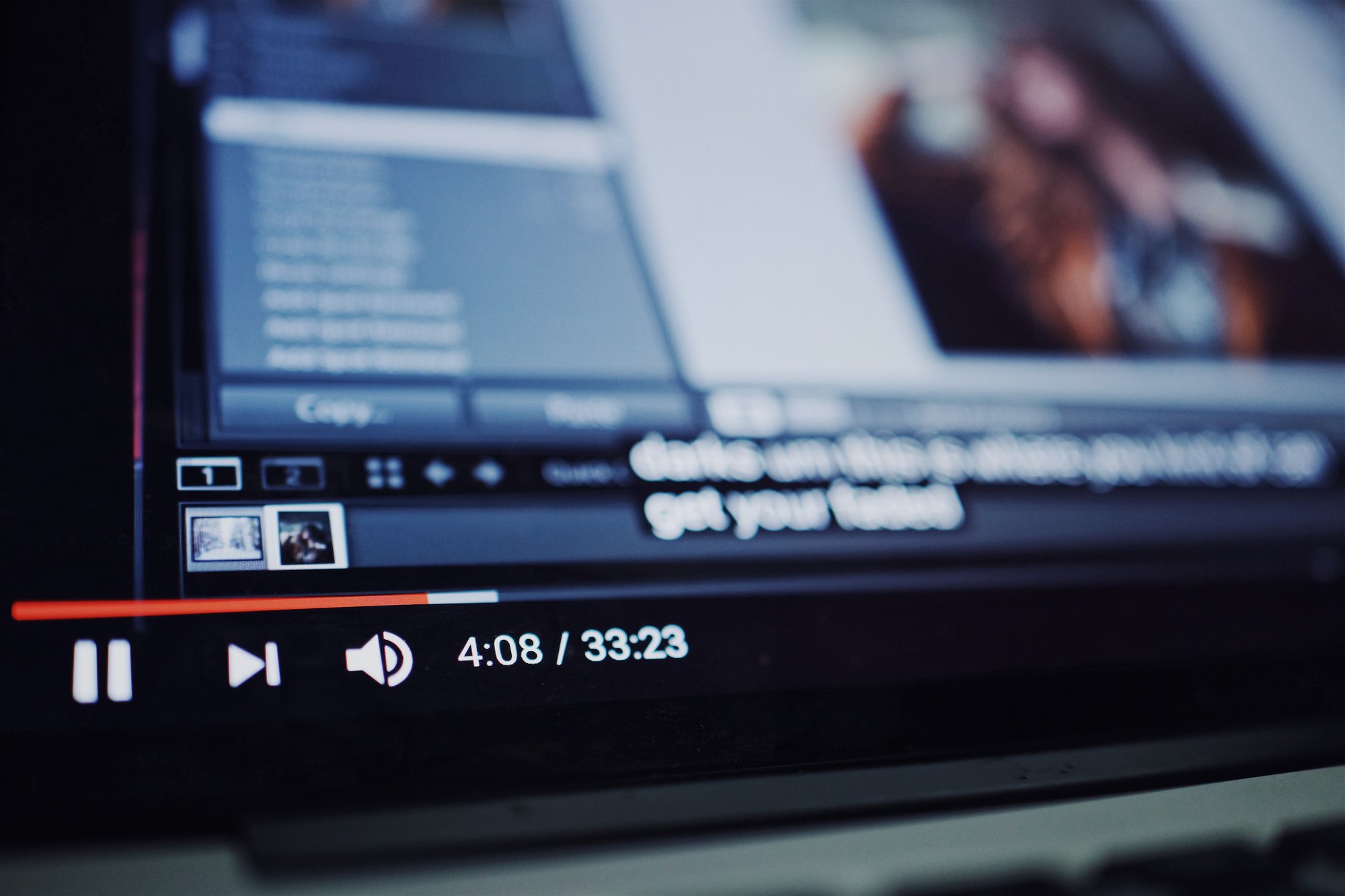 You continuously invest in your YouTube channel. You produce great content, invest in distribution, work on SEO, and more. How else might you optimize your channel?
Through statistics, we'll explore what your YouTube reach looks like. Get a general sense of key YouTube data points, creator statistics, impact of accessibility, and more. We'll expound on the results that you'd expect if you religiously add captions to your YouTube videos.
Adding captions to a YouTube video provides SEO advantages and increases watch time, as well as boosts engagement and accessibility to a bigger audience. So, the question remains. Why don't more YouTube creators caption their content?
YouTube Key Data Points Creators Should Know
Although Google has never disclosed the total number of videos hosted on the global network, we know that it's changed the way we find, consume, and share information.
Youtube attracts a major chunk of internet users. (Up to ⅓ of internet users go on YouTube.) After all, YouTube is the 2nd largest search engine.
With over 50% of YouTube views come from mobile devices, you've probably also noticed that half of your YouTube views come from a mobile device. Have you optimized your video content for this mobile audience?
What YouTubers Are Doing
Currently, there are 50 million creators and over 5 billion videos shared on Youtube.
With the astounding number of YouTube creators uploading content, it's amazing how many of their videos are now being captioned.
Every minute, 400 hours of video are uploaded, and a whopping 1 billion videos now include captions.
Adding captions is a move towards accessibility, as well as a smart business move. Captions help attract a wider community, increase watch time and shares, and boosts your ranking. See how repurposing content can also boost your channel.
Why Accessibility Matters
It's time to set a universal standard for accessibility. How many people have visited your channel and left without complaining because of its inaccessibility?
Invest in video captions to reach that sizeable audience. Captions are essential to ensuring that your videos are accessible to the wider public.
Source: uscreen
Although more YouTube creators are placing effort into creating more accessible content, many are still turning a blind eye, too.
How People Are Watching YouTube Videos
YouTube captions benefit more than those who need them for accessibility.
Of the 7.5 million people in the UK who use closed captions, only 1.5 million were deaf or hard of hearing. This means that viewers use closed captions for reasons other than difficulty hearing.
Turning the sound on isn't always a possibility. Others, prefer to watch without sound. Captions can help capture this audience segment who watch without sound. In fact, 85 percent of social videos are watched with the sound off.
Over 1 billion hours of YouTube videos are being watched per day, more than Netflix and Facebook video combined. With 500 million of those YouTube views on mobile devices, more YouTube videos can be enjoyed in various settings.
Conveniently generate text to promote and enhance your videos (with Scribie's native YouTube integration). Get captions for your YouTube video now!
Your viewers may be consuming your content while taking a quick break in the office, out commuting in an environment with heavy background noise, or simply at home beside their sleeping baby.
People are also watching videos longer. The average viewing Session is 40 minutes, which is up 50% year-over-year. However, 20% of YouTube users will leave a video within the first 10 seconds if it hasn't hooked them in.
The Impact of Captions on Your YouTube Channel
How do the statistics of videos with captions compare to video content without subtitles?
When it comes to watch time, subtitled videos increase view time by more than 12% and are watched an average 91% to completion. In comparison, videos without subtitles are only watched 66% to completion. When subtitles are included, 80% more people watch videos to completion.
Source: uscreen
In terms of engagement, subtitles also increase social reach and elicit better responses. They boost video shares by 15%. There are also 17% better reactions and 26% more call-to-action click-throughs.
Captions increase engagement and engagement ratio is a key ranking factor for YouTube videos.
In terms of rankings, subtitles also boost your SEO and position in search results or as a suggested video.
YouTuber Leron Amin shares that:
Adding captions to my YouTube video added an additional 1,046 words and 393 indexable search terms. Best of all, my target keyword density increased by 68 terms (Green), and my keyword diversity increased by 12 terms (orange).
Captions also improve comprehension. Subtitles were regarded as "generally very effective in making programmes understood". Up to 7 in 10 YouTube viewers use the platform for help with their work, studies, or hobbies. This helps viewers absorb your video content's message better.
Earnings also increase. Adding captions could lead to a 7.32% increase in views. This translates into an increase in earnings of $890.93, from $12.171.29 to $13,062.22.
Over to You
There are plenty of ways you can add captions to your YouTube videos, whether manually or through YouTube's automatic captions.
Take note: YouTube's automatic (CC) captions do not get indexed, which is another reason why it is critical to add your own.
According to former YouTube product manager Bob Ellis, "We don't [index] the automatic captions today. I hope that we will down the road, but it's a trade-off with the quality. If you upload captions yourself to any YouTube video, we do index that. That is searched."
Unfortunately, YouTube's automatic captions are also often filled with numerous errors.
For fast, easy, and accurate captions, Scribie offers transcription services with integrated features that directly upload your captions to YouTube.
Boost your YouTube channel through captions and transcripts. Import your YouTube video now to add captions.