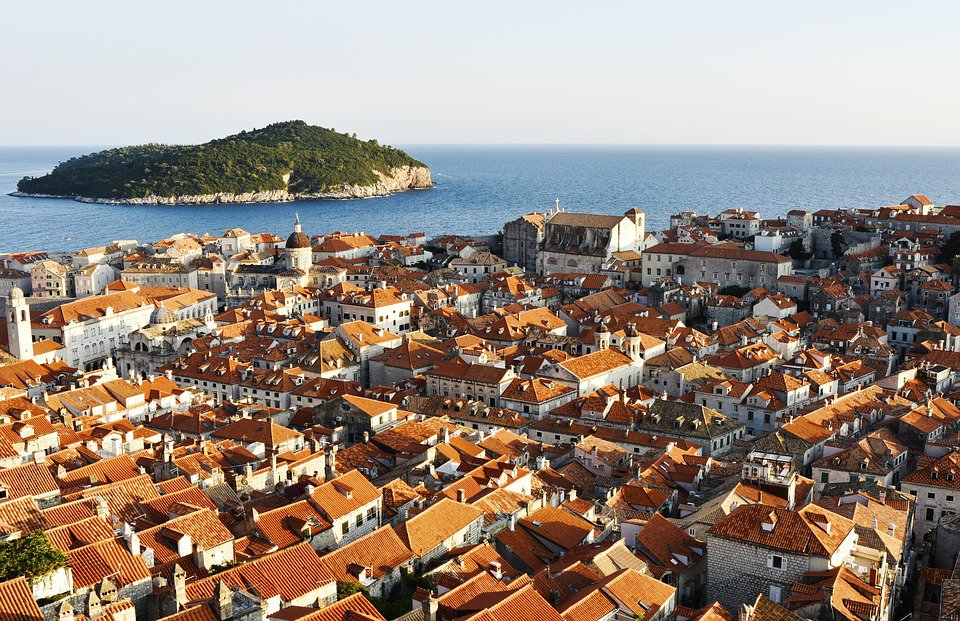 If you're like many GoT fans, you feel like there is something off about the last season.
Game of Thrones season 8 feels different in comparison to previous installments, and Daniel Silvermint took note of this in a trending thread on Twitter:
Want to know why Game of Thrones *feels* so different now? I think I can explain. Without spoilers. /1#GameofThrones #GoT #WritingCommunity

— Daniel Silvermint (@DSilvermint) May 7, 2019
Whether you're a writer, filmmaker, video producer, media professional, or GoT enthusiast, you'll be interested in hearing why this is so, and his take on plotters vs. pantsers.
He goes on to explain the behind-the-scenes process in the making of Game of Thrones,
If you're not familiar with the [plotters vs. pantsers] distinction, plotters create a fairly detailed outline before they commit a single word to the page.
Pantsers, on the other hand, according to Daniel,
discover the story as they write it, often treating the first draft like one big elaborate outline." It seems that neither approach is the absolute correct one.
Both George R.R Martin and the Game of Thrones showrunners seem to be epic pantsers. They write like cultivating a garden, planting character seeds and carefully letting them grow and grow. That's why we feel utterly connected to these characters.
Pantsers have an easier time writing realistic characters because they generate the plot by asking themselves what this fully-realized person would do or think next in the dramatic situation the writer has dropped them in.
As creators or video producers, you often have to fly by the seat of your pants (thus, the term "pantsers") during shooting because of constraints.
Discover how the Game of Thrones showrunners are able to juggle a million details and pull off this huge production while filming across multiple simultaneous geographic shooting locations.
Plus, why and how you can use post-production transcripts as a producer's secret weapon.
Video Production and Editing
Scripts are rarely final. During film production, changes and tweaks to the script are often made last-minute on the set or a short while before the shoot. So, the original script becomes obsolete.
Also, GoT scripts self-destruct like Mission Impossible. Post-production transcripts created after filming help showrunners keep track of what made it on film.
Post-production transcription is a word-for-word, shot-by-shot, minute-by-minute account of a film, video or documentary – and it's 100% accurate. Transcription is usually outsourced to help production houses focus on video production.
As you can imagine, the post-production transcript deviates from the original script depending on how much the actors and rest of the crew improvise. This is necessary for an accurate record.
The Benefits of a Post-Production Transcript
Translate your film to a different language with ease.
Use timecodes and timestamps to save time.
Skip ahead for revisions.
Use video transcripts to add captions.
During post-production and video editing, a transcript (which usually contains timestamps) serves as a copy of their work. With hundreds of hours of raw footage, it helps simplify and make the post-production process more efficient.
Multi-Geographic Locations: On The Set While Filming
While the main Game Of Thrones headquarters is at Paint Hall studios in Belfast, Northern Ireland; the better part of filming Game of Thrones takes place in other locations including: Croatia, Canada, and other European countries.
As producers shoot simultaneously in different locations across the world, they need to constantly update each other on any changes made to the story and script. This is to ensure that there is continuity in the story and plot.
Transcripts and notes allow production members to update each other on progress and stay in sync.
The film crew member in charge of continuity is the script supervisor. As the plot progresses and evolves, unsourced material is challenged and removed, the script supervisor (aka continuity supervisor) oversees the continuity of the motion picture including wardrobe, props, set dressing, hair, makeup and the actions of the actors during a scene.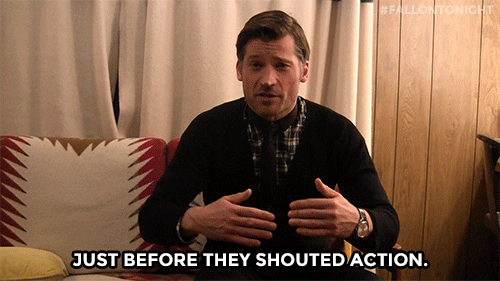 Transcripts give script supervisors an updated account of what went on in previous scenes to help inform the next scenes. They then send the transcripts to the film crew shooting in another location.
Interestingly, Game of Thrones has had a few continuity goofs besides that coffee cup, including a Jaime Lannister rubber sword, jeans and laptop cord cameo, as well as a moving scar.
Writing Game of Thrones
As a fan of the series, you know that the creators love planting Easter eggs, subtle clues, and callbacks to throwaway lines from previous seasons.
The writers have often had to make a choice about what to incorporate into the TV Series. With such rich source material from GRRM, plus the tweaks made in the show, how do the writers keep track?
A transcript allows showrunners to keep track of lines, (changing relationships and character development) that have made it into the series to incorporate into later episodes.
Daniel says:
That's why every plot point and fair-in-hindsight surprise landed with such devastating weight: everything that happened to these characters happened because of their past choices. But it's also the reason why the narrative momentum of the books slowed over time.
Over to You
Post-production transcription services help keep massive productions like Game of Thrones running. As a video producer or media professional, transcripts are essential for creative writing and video production — even marketing. (Transcripts can be re-purposed into marketing content and copy).
You can also use the text copy of your video as the source material for your translations and captions, which is a more a powerful consumption method. More people prefer watching with captions. Think of how many shows thrive on Netflix versus other platforms.
For more information on how you can use transcripts as a filmmaking hack, see the 4 Ways Modern Filmmakers Use Transcripts to Create Successful Productions.