Important Legal Transcription Use Cases [Tips for Legal Professionals]
Important Legal Transcription Use Cases [Tips for Legal Professionals]
Testimonies, memorandums, arbitrations, and to do lists are just some of the common documents found in the law firm. These documents are vital for the client's case while helping keep your work organized.
Previously, we discussed why law firms need legal transcription services. Legal documents come in many different forms, and with how busy legal professionals are, there is no point in allocating the time of your partners, associates, secretaries or paralegals in transcribing documents. This exercise tends to be tedious and laborious at no profit over outsourcing it instead to legal transcription professionals.
Below are examples of typical legal documents used by attorneys and lawyers:
Telephone conversations
Court tapes
Wiretaps
Mediation briefs
Interviews, Speeches, Lectures
Wondering how you can boost productivity and save resources? Get inspired by these use cases…
Types of legal transcription needs
Previously, we outlined the benefits transcription services in our previous article on the importance of legal transcription services. Here, we go a more in-depth in describing key use cases to give you a better idea of how you can use this capability to boost your law firm's productivity.
Court Tape Transcription
These are the records of proceedings in a court hearing and are unique and highly specialized in the transcription world. Findlaw has described proceedings to comprise of the parties involved in the lawsuit, judge, jury, court reporter, witnesses and more (n.d.). As you can see, there are already a lot of key figures involved in this hearing and it leaves no room for error in transcribing as the proceeding is generally seen as an important process.
This kind of transcription is no easy task, as a lot of important people are involved. For one, it is going to take sharp hearing and deduction skills to properly figure out the exact words that the speakers are saying. You also have to take into account that the one speaking may have a heavy accent, which can further complicate things.
Not only that, the transcriber also needs to have the ability to distinguish between speakers. There could be many individuals speaking out in the audio recordings, and there will be cases where some individuals might sound similar to one another. To add, the transcriber will also have to listen carefully when multiple individuals are speaking, to distinguish and correctly transcribe information. This is no easy task.
Deposition Transcription
The Legal Information Institute defines Depositions as out-of-court testimonies from a witness to be used in court proceedings. They are done out of court and initiated and supervised by the individual parties involved in the lawsuit (n.d.).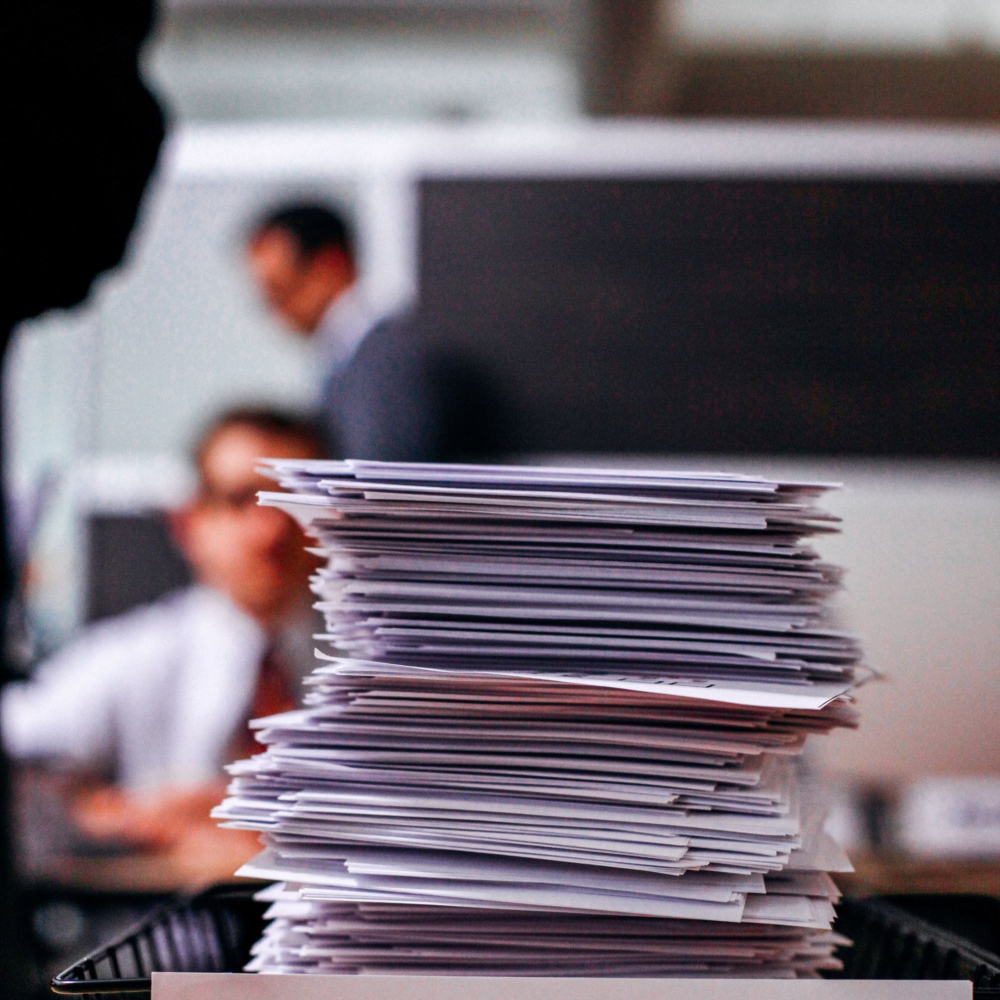 These documents are a vital part of an attorney's strategy in questioning witnesses and keeping evidence and statements valid and consistent. As such, these kinds of documents are going to be an important part of the client's defense. Remember, a deposition is only as effective as the facts and evidence that parties are able to get from the witnesses. All the more reason why transcribers are needed. Accuracy is everything for a successful deposition. 
As with most legal documents in a court, accuracy is capable of turning the tides in your (favor or the opposition's). While not as difficult to transcribe like Court Tapes, it's still the safer option to have a legal transcription service to transcribe your legal documents as a deposition can make or break a case. While on-house staff like Paralegals and Secretaries are perfectly capable of transcribing a small volume of these documents, they are better used for assisting the legal processes to be done for the case rather than transcribing.
Transcribing Memorandums and Other Internal Use Cases
Memorandums and other internal use cases are just one of the many common documents found in the everyday life of law offices. Regardless if they are dictated or recorded, these documents are eventually going to get transcribed, but they are time-consuming and very tedious on the part of in-house Secretaries and Paralegals. There are often more important tasks that are more suitable for their skills and interests.
At any rate, these internal use cases remain essential to the operation of the law firm. That is why it is important to get these documents properly transcribed and preserved for future use and reference for any activities outside the office. If these need to be transcribed at the earliest time possible, the best course of action would be to outsource them instead. Outsourcing is far less time-consuming and only takes your secretary and/or paralegal coworker a few clicks to get things done. Through the service, these miscellaneous are transcribed properly.
Legal Transcriptions are the way to go.
Legal transcription services can greatly reduce the workload of Law Professionals significantly. With the wide variety of legal documents available, engaging Legal Transcription Professionals is the way to go, aiding your productivity and ensuring accurate data.
Over to You
Since your legal practice needs the most accurate transcriptions available, we've got you covered in that area. We run our signature 4-step transcription process and have been developing technologies that deliver the best transcripts in the industry.
Scribie has some of the most competent transcribers around, and we train our team to deliver 99% accurate and efficient transcription services to get you consistent and high-quality transcribed documents.
Why not try Scribie now and get an incredible transcription experience? Upload a file.