Otter Voice Notes vs. Scribie: Transcription Service Comparison
Otter Voice Notes vs. Scribie: Transcription Service Comparison
Are you considering Otter.ai (or alternatives) for your transcription needs?
Perhaps, you are working with voice memos, meeting recordings, seminars, or other types of audio files. You may opt to record a conversation while using an app to transcribe real-time, or you can have it manually transcribed later on.
When it's time to pick the kind of transcription service you will use for your business, what factors do you consider? Would you prioritize speed or accuracy?
If you're looking for fast and straightforward results, automated transcription can work best for you.
Using automated transcription apps, like Otter, provides the speed you need to deliver the output promptly. On the other hand, professional use cases tend to require higher accuracy levels over anything else.
See how Scribie compares to Otter Voice Notes for your transcription needs.
Accuracy
Scribie takes care of your files through a manual transcription system. This option gets a group of professional transcribers to work on your transcripts. If quality is of utmost importance for your business, consider using Scribie for a transcript with excellent quality.
Since Scribie is the only transcription service that uses a thorough Four-Step Process to transcribe your files, you can expect 99% accuracy alongside thoughtful customer service.
While automated transcripts can provide you the speed you need, the challenge with automated transcription apps, like Otter, is accuracy.
Since it uses artificial learning, it can transcribe words differently than what was said. Consider medical terms or financial jargon that would be crucial to be translated correctly. Other factors to consider in achieving accurate transcriptions are the speaker's accent or whether the audio is of high quality.
While Otter allows you to edit the transcription yourself, that would be a daunting task to consider, especially for long meeting recordings that you need to listen to over and over again to catch the error.
Scribie: 99% accuracy (manual transcriptions)
Otter: The service does not commit any accuracy level
To add, consider that Scribie is a manual service that ensures quality. With this commitment, we offer related perks like free re-reviews.
What they say about Otter:
Used for class project and it was very helpful. My only real issue, and Google speech to text is the same, is that even in a quiet place, it transcribes things different than what was said. I can edit Otter, but it's a lot to listen to and a considerable bit to edit back to what was actually said. Regardless, this app is very helpful! – Sara H
What they say about Scribie:
When you choose a transcription service, accuracy is the primary metric you should use to make your decision. Scribie gets high marks in that category. – Ben Moore of

PCMag
Turnaround Time
Scribie's machine learning algorithm uses a data set to assess your transcript.
Depending on the file length, manual transcription may take an hour to 36 hours to be delivered. If you opt to choose Scribie's automated transcription, you can expect an output within 30 minutes for a 2-hour file.
Otter, on the other hand, provides real-time transcription, which is perfect for taking down rough notes and if you need the transcript fast.
Scribie: 1 hr – 36 hrs turnaround for manual transcription with 99% accuracy
Otter: Real-time, automatic transcription
Pricing
Scribie's pricing plan is simple.
Manual transcription tends to cost more due to the dedicated effort of our transcribers in providing you highly-accurate transcripts that automated transcripts can't offer.
Automated transcriptions are less expensive as artificial intelligence and algorithms do the work for you.
To better understand the pricing structure of Scribie and Otter, check this breakdown:
Scribie:  $0.10/min for automated transcription and $0.80/min for manual transcription.
Otter: Paid plans allot 6,000 minutes for $9.99-$14.99 per user per month. 600 minutes are also available for their Basic Plan.
Other Features: File Outputs, Speaker Tracking, and More
Both Scribie and Otter's premium plans allow you to download popular file formats like Microsoft Word documents, PDF, and subtitle files.
Both services also allow you to identify/track multiple speakers. However, Otter's automated offering is known to incorrectly break up the conversation, even if only one person is speaking.
Notably, if you need strict verbatim transcription, you will have to go with Scribie as Otter.ai does not provide this option.
The Automatic Transcription Landscape
Major technology players like Google are covering this area. Particularly, the new Google Recorder for Android automatically transcribes in real-time by using Google's speech recognition.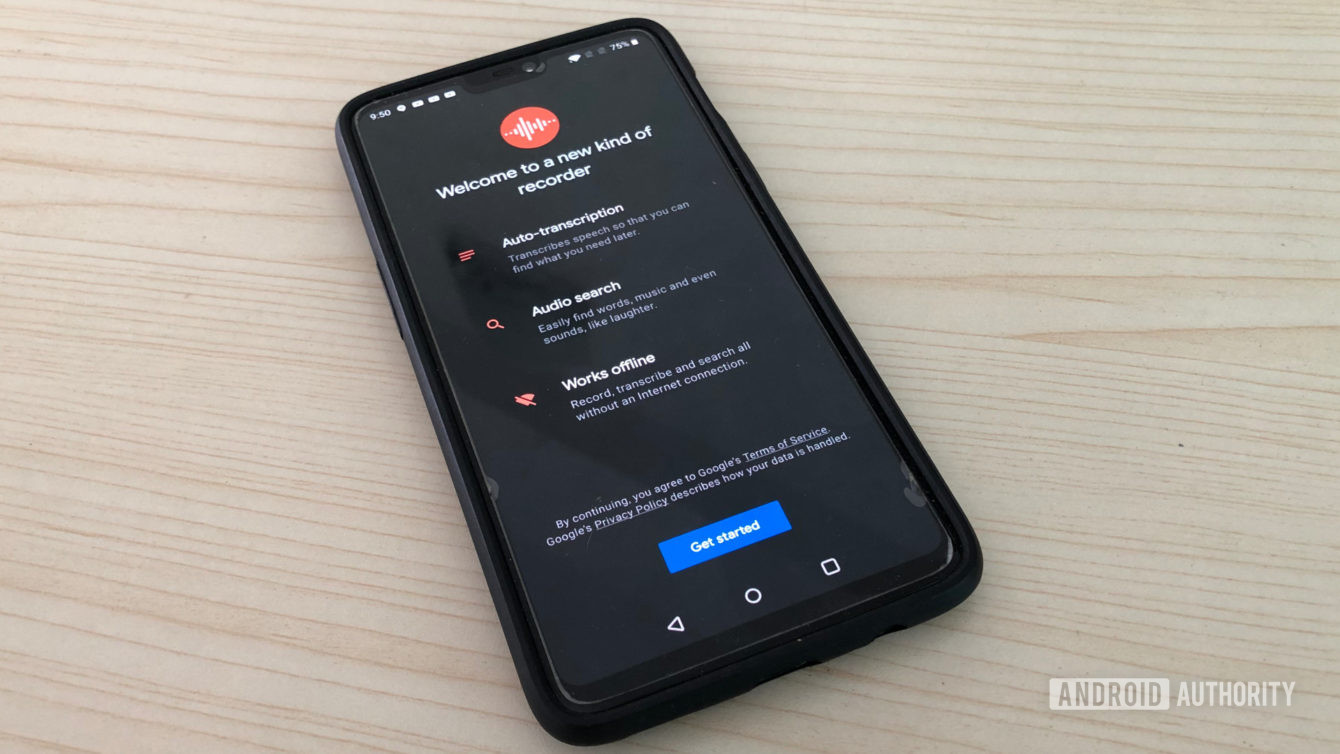 Being a free service, you don't have to worry about paying for monthly or yearly plans.
With direct competition against the likes of Google, it's an uphill battle for smaller automated transcription companies like Otter.ai.
Also, note that these free services tend to come with privacy concerns or lack of service level agreements due to their business models.
Over to You
Choose the best for your use case and consider the output. There's a difference between using manual and automated transcription services and how it can impact your business.
If your needs aren't critical, which allows you to prioritize price, consider automated transcription.
When you choose to use an automated transcription app, consider worst-case scenarios where you can miss recordings and real-time translations when the application acts up. There will be no other means to retrieve those missed recordings in case this happens, which loses its purpose and value.
This unfortunate event can be avoided by recording the conversation through another app then have it transcribed later on. In this manner, you have fewer things to worry about and focus on the discussion.
If your business involves high-stakes and competition that requires reliable, accurate transcriptions, go for Scribie.
Try Scribie's accurate transcription services: Upload a file today