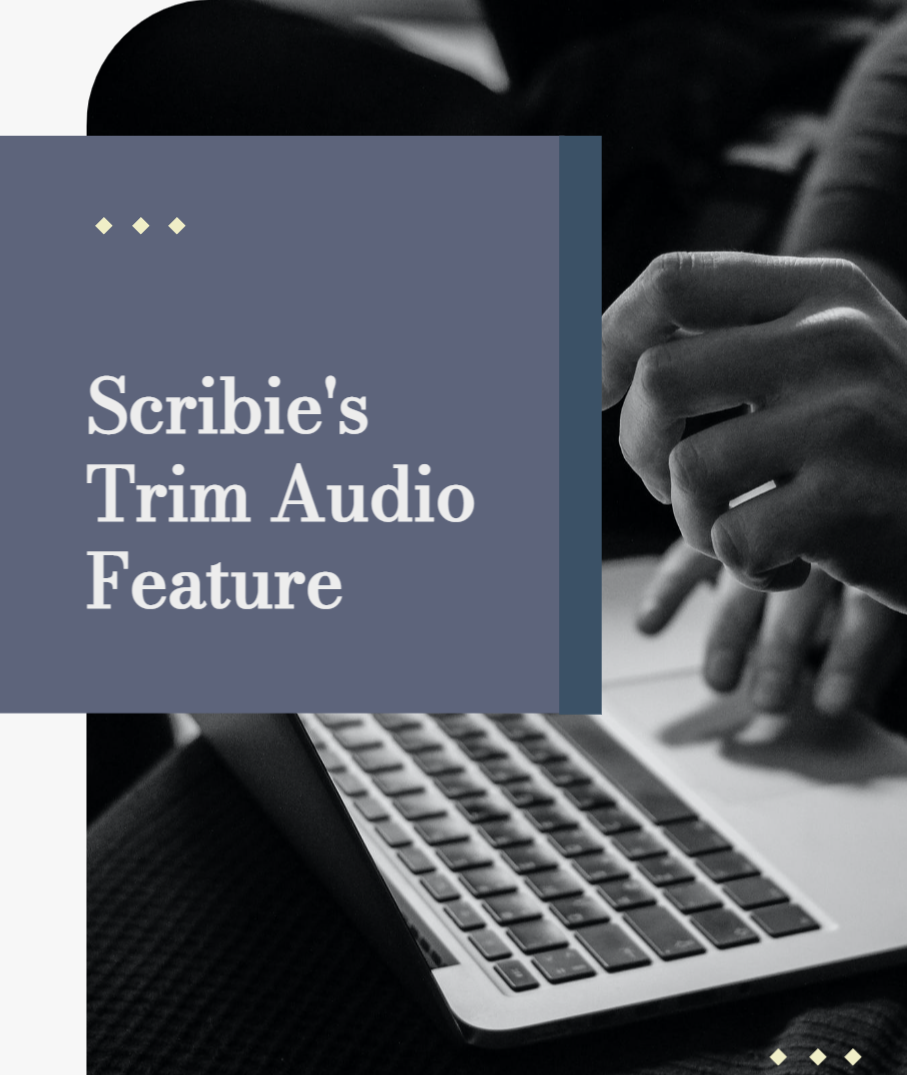 If you need to transcribe only a portion of an audio file, you might be wondering how to go about it. Thankfully, Scribie offers a Trim Audio feature that makes it easy to transcribe only the parts of the audio you need. 
In this blog post, we'll explain how the Trim Audio feature works, show the updated screenshots using the new UI, and how you can use it to get the most out of your transcription experience. This blog is an update on the 2013 blog Trim File Feature to show the changes to the feature with the introduction of the new UI. 
Trim Before Ordering
If you want to trim the audio file before placing an order, Scribie makes it easy to do that. The process is done in 3 easy steps, as follows.

1) Click Trim Audio on Dropdown Menu
Upload the audio/video file you would like us to transcribe for you. Once the file is uploaded, it will show up on the Pending Files page. To trim an audio file, simply click the drop-down button on the right side of the file and select "Trim Audio."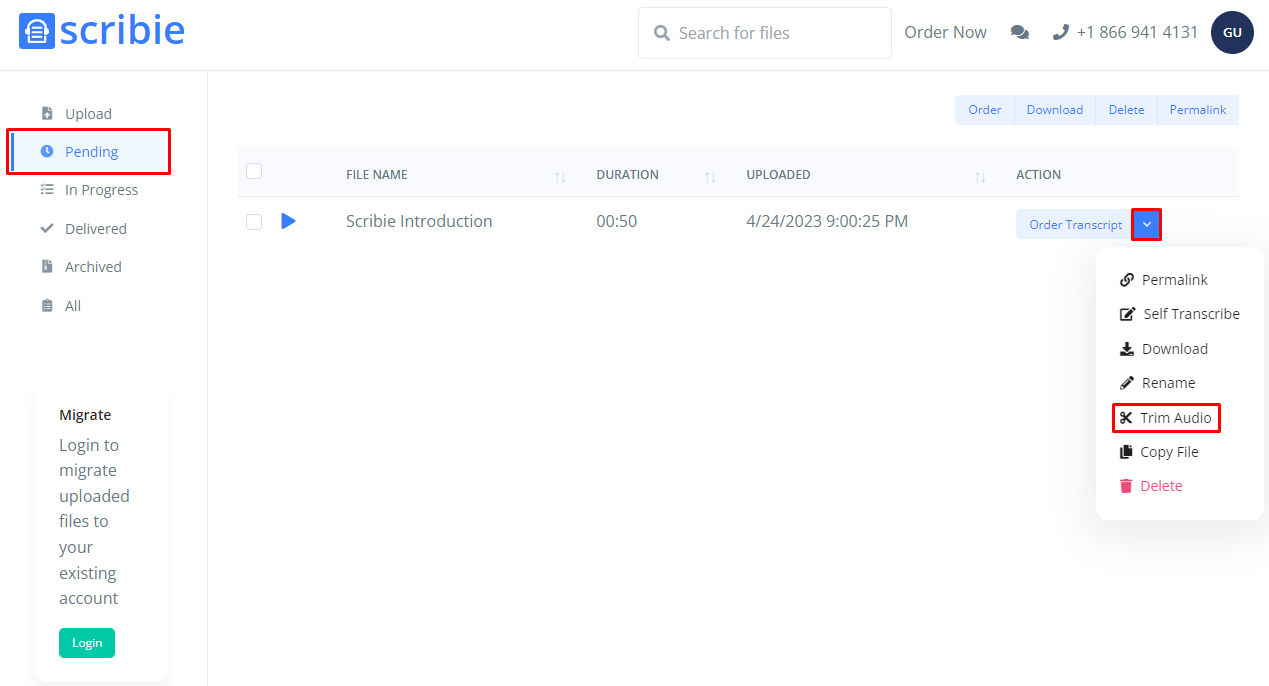 2) Specify Start & End Timestamps
On the Trim Audio box, please specify the start and end timestamps of the audio file you want to be transcribed. If the file is less than one hour long, the timestamp will show in MM:SS format. If the file is more than one hour long, the timestamp will show in HH:MM:SS format.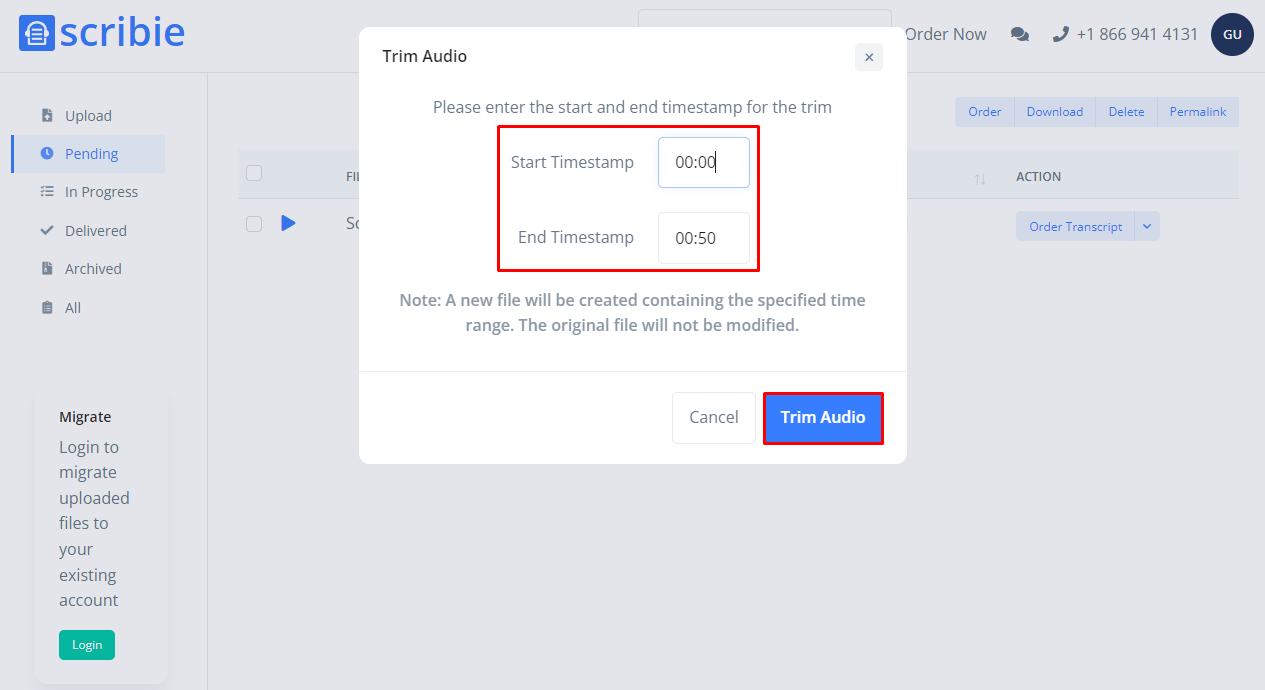 3) Order Trimmed File
After you click on the Trim Audio button, a new audio file will be created containing the specified timestamps. The original file will remain on the Pending Files page so you can use it to trim again as needed. Please order the new audio file with the specified start and end timestamps added to the filename.


If you prefer, we can also trim the audio file for you. Simply send us a message through our Contact Us page with the file link and the start and end times for the audio you want to be transcribed, and we'll take care of it. This can be especially helpful if you're not comfortable trimming the audio file yourself.
Using the Trim Audio feature before ordering can give you more control over the audio that gets transcribed. You can listen to the file and decide exactly which parts you need, and you won't be charged for any unnecessary audio.