Client Version 1.0.6.5
Client Version 1.0.6.5
Our weekly update of the recording client is out, version 1.0.6.5. Apart from the several bug fixes, it also contains a new feature: the recording toolbar.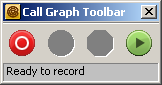 This toolbar appears when a incoming/outgoing Skype call is detected and gives you ability to start/stop/pause the recording and view your call record history. It also displays the current status of recording, whether the recording is ongoing or paused or finished. The pause functionality is new in this release. During the call you can use this button to completely skip parts of the conversation from the recording.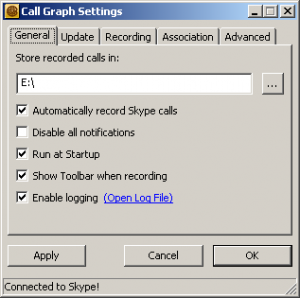 The time when the window opens can be configured from the settings dialog. By default it shows up whenever a call is detected. In case you do not want this then check the box next to 'Show toolbar when recording' option.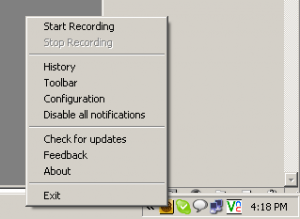 A corresponding popup menu item also has been added. Click on it so see the toolbar at any point of time.
This is the beginning of a series of changes that we have planned to our client. Next up is ability to keep on recording beyond the call finishes. Eg. in cases when call is dropped or when are doing a redial. All of these will be implemented via this particular toolbar.
If you have some suggestion in mind then do send it across. It helps us in filling in the voids in our software.