Confidentiality Of Transcripts
Confidentiality Of Transcripts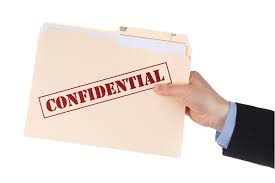 Teleconferencing is an eminent way of conducting meetings through calls globally. With such advantage these days, we have an added benefit of transcribing. Transcribing is a new way of jotting down the entire conversation of meetings. Transcription report has many advantages like it acts as a review report, MoM (Minutes of Meeting) etc. As a customer, you must be pondering about confidentiality of transcripts. At Scribie, we take care of every minutest detail and confidentiality is significant for us. When interview recording take place or meetings are held, the entire recording needs to be kept safely as it contains confidential data and information. Scribie has watch dogs to keep a check on security of data as we assure our clients. We deliver best in less time.
How Scribie guarantees confidentiality?
The entire conversation file is split into small chunks which are further given to transcribers to type it into text.
No one is provided with entire audio file to make sure they have access to a part of file; partial data would be of no use for them.
We vet for professional people who work with all their heart and soul to bring the best of their capabilities. We look for people who have strong values and skills.
We have an In-house team that also has access to it on a need to know basis and the team is bounded by confidentiality agreement.
Transcribers have hundreds of files to type which keeps them well occupied and hence wouldn't have time to think about selling information.
We use industry standard 256-bit SSL encryption on our website so that all communication between servers and browsers is well encrypted.
We keep a track of activity of every transcriber, only authorised person can work for organising and arranging such confidential files.
We know it's a highly competitive world but our values and business ethics comes first so we do not sell, rent or share personal information with third parties.
Please check the link below for more details.
https://scribie.com/audio-transcription-service#confidentiality
If you require an NDA signed, we will be glad to provide it. Please send a mail to support@scribie.com or chat with us directly if you have any further queries.