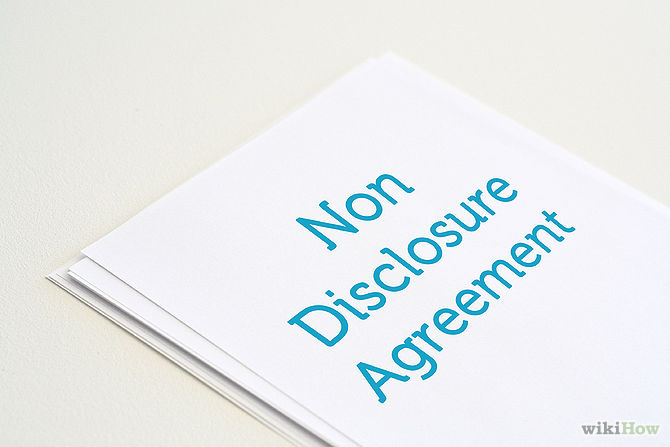 In new age, we are a part of wide spread network. This network can make private and confidential data go viral in public. The data we have also travels through this network only. Transcription services are delivered online and data security and confidentiality becomes major concern for a client as audio transcripts and videos they are sharing, might have company's discussions and future plans. Such videos or audio files are highly confidential. It becomes necessary to keep them safe from breach of security. Transcription has become a part of business procedures and meetings now. Every industry is looking for transcription service providers who can keep their files safe and intact. With this need for safety of data, at Scribie we have a process of signing an NDA document.
Know about NDA agreement
NDA is commonly known as Non-Disclosure Agreement. This agreement is signed for a purpose of protecting and preserving the patent, trade secret and other proprietary rights in information to be disclosed or provided by clients to service provider for transcription.
Valid points to be followed in NDA
Proprietary information, confidential business, technical information, commercial information, marketing or any other business information is protected by organisation against unrestricted disclosure or competitive use. Whenever the information is disclosed verbally or visually then it has to be given in writing within 10 calendar days, referencing the date and description of the propriety information disclosed. It can also include invention and confidential disclosures.
The "Purpose" for which proprietary information shall be disclosed is the use and evaluation of Proprietary Information in connection with: transcription of "X" individual interviews conducted as part of "Study Name".
It is understood that both parties are subject to U.S. export control laws and regulations including , International Traffic in Arms Regulations ("ITAR", 22 CFR 120-130) and the Export Administration Regulations ("EAR", 15 CFR 300-799).
Proprietary information remains the property of the disclosing party. Upon written request of the disclosing party, the receiving party shall immediately return or destroy the Proprietary Information supplied by the disclosing party, including any and all copies including all analyses, compilations, summaries, studies and other material prepared by Transcription provider or its employees.
This is agreed between client and transcription provider that Proprietary information does not grant any rights, to be expressed by implication, estoppel, or otherwise to intellectual property or any other right or license. None of the Proprietary information that may be submitted or exchanged by the parties shall constitute any representation, warranty, assurance, guarantee, or inducement by either party to the other with respect to the violation of trademarks, patents, copyright, or any rights of privacy, or other rights of third persons.
Unless earlier terminated, this Agreement shall continue in full force and effect for so long as the parties continue to exchange Proprietary information. This Agreement may be terminated by either party at any time upon thirty (30) days written notice to the other party. The termination of this agreement shall not relieve either party of its obligations with respect to proprietary information received under this agreement.
Neither party will use the name of the other in any advertising or make any form of representation or statement in relation to this agreement which would constitute an express implied endorsement of any commercial product or service without first having obtained written permission of the other party.
This agreement does not create any agency, partnership, joint venture, employment, or independent contractor relationship between the parties.
Once such agreement is signed between service provider and client, it delivers the responsibility of data security on service provider shoulders. We at Scribie, works on client's data and take care of each and every point mentioned in NDA document.
Data Security is enviable in this new age world as cyber hacks are increasing and becoming prominent. We work on safe platforms ensuring data safety and security. Our process is designed such that it makes data more secure.
Please send a mail to support@scribie.com or you can chat with us directly for any further queries.