Our Transcription Rates Have Gone Down!
Our Transcription Rates Have Gone Down!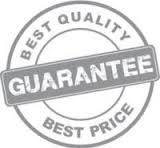 Scribie is pleased to announce the new reduced rates with faster turnarounds. We have been working hard to improve our transcription process and tools. With more efficient process and improve technology, we are able to pass on the benefit to our customers.
The following is a comparison of our old and new rates.
| Type | Old Rate | New Rate |
| --- | --- | --- |
| Flex 30 | $0.80/min | $0.65/min |
| Flex 15 | N/A | $0.75/min |
| Flex 5 | $1.00/min | $0.85/min |
| 1 Day | $1.50/min | $1.00/min |
| Express | $3.00/min | $2.00/min |
The rush hour delivery is now @ $2/min with 8-12 hours turnaround. Now getting a file for an urgent report is not as costly as it was before. The efficient 4-step process that we follow, ensures that transcripts meet guaranteed quality standard.
The standard 1 day delivery is at $1.00/min. The turnaround is actually anytime between  24-36 hours. A good quality audio file will be delivered within 24 hrs while a tough file might need additional rounds of proofreading and hence more time.
The Flex 5 type is now $0.85/min. This was earlier the 5-7 day turnaround tier and called as Flexible Week. It is more suited to customers who do not have any urgent requirement for the transcripts and hence can save on the cost.
On popular demand, we are also introducing a new tier called Flex 15 for $0.75/minute. The delivery is guaranteed within a fortnight, but may also get delivered earlier at around 10 days provided we are able to slot it.
The 1 month turnaround is now called Flex 30 and is best suited for customers who might be working on long running projects and have some time left before they can start working with the transcripts.
The new pricing will benefit the customer both in terms of cost and turnaround time. Scribie is now faster, cheaper and the best in the industry in terms of quality. So start uploading your files now.
Click here for more details on pricing. Comments and feedback are most welcome.