Know what's the first thing that chases potential clients away in the online world? UI complexity. Why? Because things online are supposed to make life easier. Plus, no one has the time or the energy to spend in figuring out how a convoluted system works. The result? They switch to a better, easier website. We, at Scribie understand it too well. And we know how important it is to make the whole process simple for our customers. That is why we use the default format while transcribing all the files that you upload on our website.
But wait, what's the default format? Nothing too complicated, I promise. Here's a quick look at what you can expect out of this format.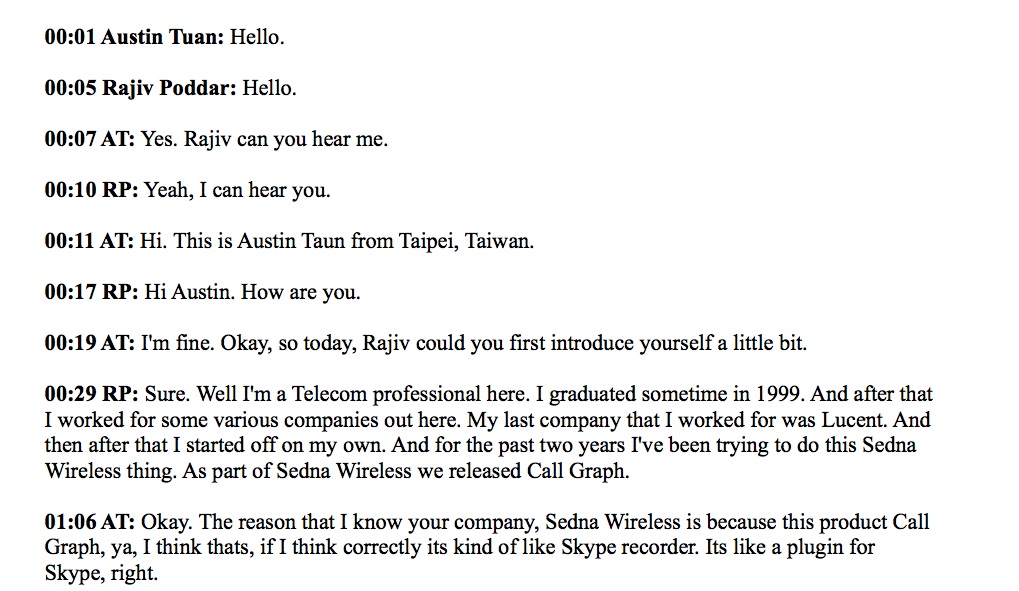 Speaker Tracking: In case there are a number of speakers in your audio file, we will identify each one. If the audio identifies each speaker by his/ her name, our transcription will do that too. But what if it doesn't? Don't worry. We make a good use of our ears and distinguish each speaker as Speaker 1, Speaker 2, and so on according to the order of their 'appearance' in the audio. And what happens when there is only one speaker? Say, if the audio file is a monologue? No problem. We use the name of the speaker (if that's available) or identify the person as Speaker 1 throughout the transcription. If it sounds too complicated, check out one of our sample files available on the website.
To enhance the ease of understanding, we begin a new paragraph with every change of speaker or every three minutes, whichever is earlier. You even have the option to name the speakers in the audio file while placing an order. You can change it later on, even after the transcription, with the help of our Integrated Editor.
Timestamps: Timestamps, also known as time coding, is yet another feature that we offer as a default. This means, we put the running time of the audio file at which a particular speaker begins talking. You can expect an accuracy of +/- 1 second for timestamps. We also add the running time at the beginning of each new paragraph.
Non-strict verbatim: Our transcription follows the non-verbatim format as a default. This means the 'fillers' such 'ummm', 'uh-huh', and the likes are omitted from the transcribed file unless such words are indispensable. However, if you want a strict verbatim format, you can specify that too while placing the order.
You can trust our default format for an impeccable transcribed file turned around within the specified deadline. However, if you want to modify the requirements, you can do that too. Upload your files now and let our superb team of transcriptionists work their magic.