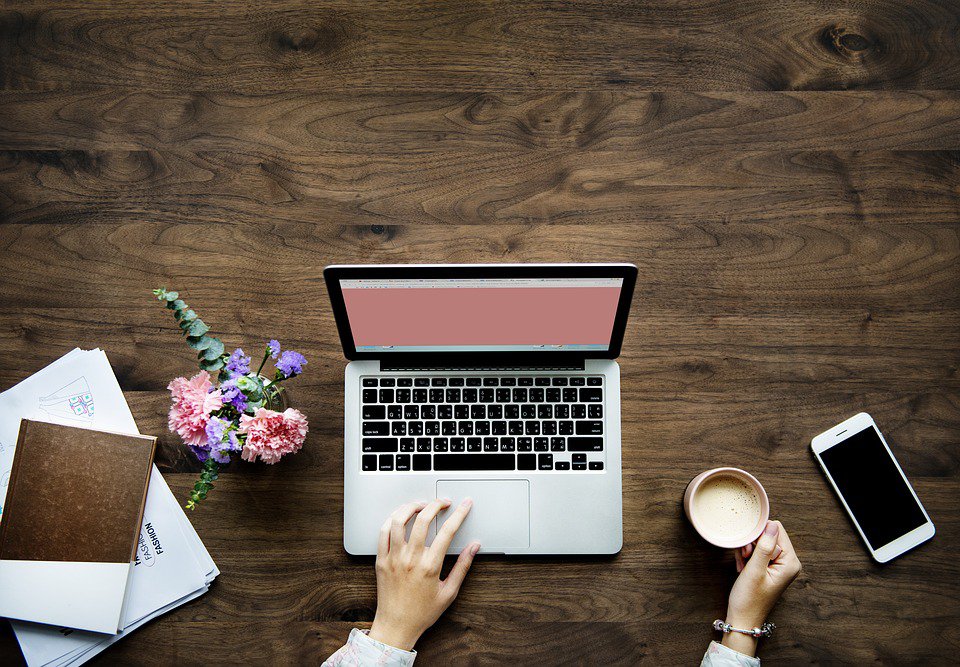 So, you're supposed to transcribe an audio or video file.
Your work may need you to do a steady stream of transcriptions, or you've never transcribed a word in your life.
Best practices and guidelines ensure that transcripts adhere to industry standards. How do you keep your transcripts high quality with minimal effort? It helps to establish a process for things to stay organized and smooth.
If you happen to be a seasoned transcriber, there may be transcription tips and tricks that you haven't considered before. Can you improve your current transcription process?
We've created this checklist covering all the essential bases to optimize the transcription process, from start to finish. Check out the necessary steps to get you on your way to completing that transcription task efficiently.
Step 1. Prepare Your Tools and Equipment
Make sure you've prepared all the necessary tools and equipment before you begin to transcribe.
A comfortable or ergonomic chair creates a huge difference in keeping your body relaxed during hours of transcription work. It supports your lower back, promotes good posture, and ensures proper blood circulation. Adjust the seat to your preferred position.
Use good quality, noise-canceling headphones. Over-ear headsets are the most comfortable as they encase your entire ear and isolate distracting noise. Human voice frequencies lie between 250 Hz and 2000 Hz, the midrange of sound. We recommend headphones that have a pronounced yet smooth midrange.
Keep your essential every day carry items close. Eyeglasses, a bottle of water, a cup of coffee, or mobile phone should have already been placed on your desk to reduce distractions while doing transcription work.
An online reference such as soft copies of a dictionary or Google helps you quickly search for unfamiliar terms and the context to its meaning.
A foot pedal lets you control dictation playback with your toes. You can play, rewind, and fast forward by tapping sections of the pedal with your foot. You can setup your foot pedal to work with Scribie's transcription software.
Step 2. Select your Transcription Provider
There are web-based transcription tools that let you upload and transcribe your entire recordings online. These are your best friends in getting transcripts done–fast.
Scribie's all-in-one transcription software has built-in tools and shortcuts to make everything easier from start to finish. You can even automatically transcribe your file to cut down time spent on transcription.
Basically, you can transcribe on Scribie in three simple steps:
Upload your file.
Scribie transcribes automatically.
Check and edit the transcript.
Step 3. Amplify Volume and Increase the Audio Quality
Not all recordings are made equal. If you have a difficult file with plenty of background noise, there are ways you can increase its audio quality.
Scribie has a built-in dynamic range compressor that automatically increases the audio quality of your file for transcription. It reduces the volume of unnecessary loud sounds and amplifies sections that are difficult to hear. As we've been mastering transcription for about a decade, we continuously optimize tools like these.
Step 4. Familiarize Yourself with the Tools
Make the most out of your transcription software. Buckle up for your transcription journey by getting to know your tools.
Scribie has a timestamped audio player and fully-featured integrated text editor–everything you need for transcription. There are built-in tools, keyboard shortcuts, and a control panel that you can customize to fit your work process.
Scribie's tools and shortcuts:
The word expander saves time by predicting and expanding the word you're typing. Frequently used words allow an overview of what words to expect in your recording. This saves you from guessing a vague term.
Spellcheck provides you with suggestions to autocorrect any potential spelling mistakes.
Slow down or speed up audio to catch every word.
Use keyboard shortcuts to pause, skip, forward, or rewind to a certain time in the recording.
Identify mistakes with a blue underline through Scribie's AI tool.
For recordings with heavy accents, you can dictate and transcribe the file using our voice recognition software.
If you happen to have little idea of your recording's content, you have the option to automatically transcribe your file. This gives you a nice overview of what to expect and speeds up transcription.
Step 5. During Transcription
Here's a pro tip: Many transcribers put speech to text by matching the transcript and audio word-for-word. We actually recommend against that. Instead, listen to the entire conversation and use context to interpret and identify the correct words.
During transcription, you may come across unfamiliar content such as technical or medical terms. Do a Google search for context or install soft copies of an online dictionary for a quick definition.
Don't get hung up on a difficult word, though. There may be certain terms or words that are difficult to catch where you end up pausing and rewinding multiple times. Skip them. Leave a blank in the meantime and get back to those words you missed later to avoid breaking your flow.
Avoid context switching and juggling different tasks at the same time. Alternating between transcribing and editing becomes tiresome. Instead, do one thing at a time.
Begin the task by putting on your transcription hat and focusing on the transcription task ahead. The first draft doesn't have to be perfect. Once you've completely transcribed the entire recording, whether manually or automatically, you can pivot your attention to editing and refining the transcript.
Step 6. Edit the Transcript
Re-play the audio, go over your draft, and zoom in on the ff:
Areas left blank or missed
Misheard words, terms, or expressions
Misspelled words
Punctuation
Formatting
Use Scribie's spellcheck and AI tool to identify any misspellings or mistakes that may have slipped through.
Over to You
Transcription work can be rewarding for those with an eye for detail and quality content.
Breaking the transcription process down into step-by-step increments makes long hours seem easy and do-able. While a great transcription software saves time and effort.
We're always on the lookout for opportunities to make transcription as easy as possible for our transcribers.
Scribie offers online transcription jobs for beginners and seasoned professionals. Learn more about how you can join Scribie as a freelancer.