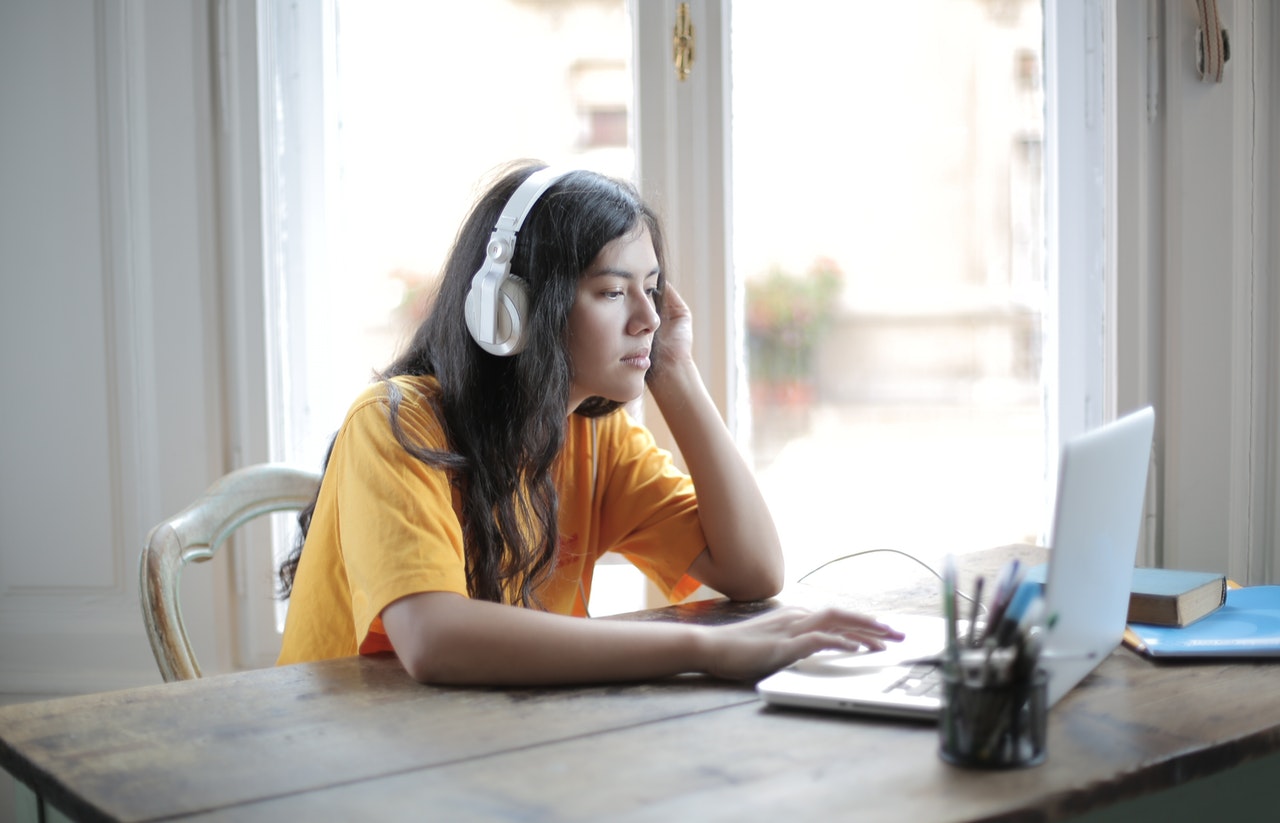 During the height of the COVID-19 pandemic, over 22 million jobs were lost.
Ways of working had to adjust. We witnessed The Great Resignation or what some might call The Great Renegotiation. Some businesses are gradually returning to the office while many are still trying to figure it out.
How about you–have you considered becoming a remote worker but don't know where or how to start? Some basic preparations are needed even for those simply looking to make extra income on the side.
Whether you're looking to be a freelancer in your spare time or approach it as a full-time career, keep reading.
We're going over what you need to know about launching your freelancing journey and a few tips you can use as a Scribie transcriber.
Define Your Skillset
Before anything else, you need to consider your interests and skillsets.
A long list of skills in your portfolio may look impressive, but if you cannot deliver a quality product, you are going to get unhappy clients.
It would help if you also keep your schedule in mind. Burnout may be caused by taking on more work outside of your regular work hours.
Look for online jobs that offer flexible hours, such as a Scribie transcriber.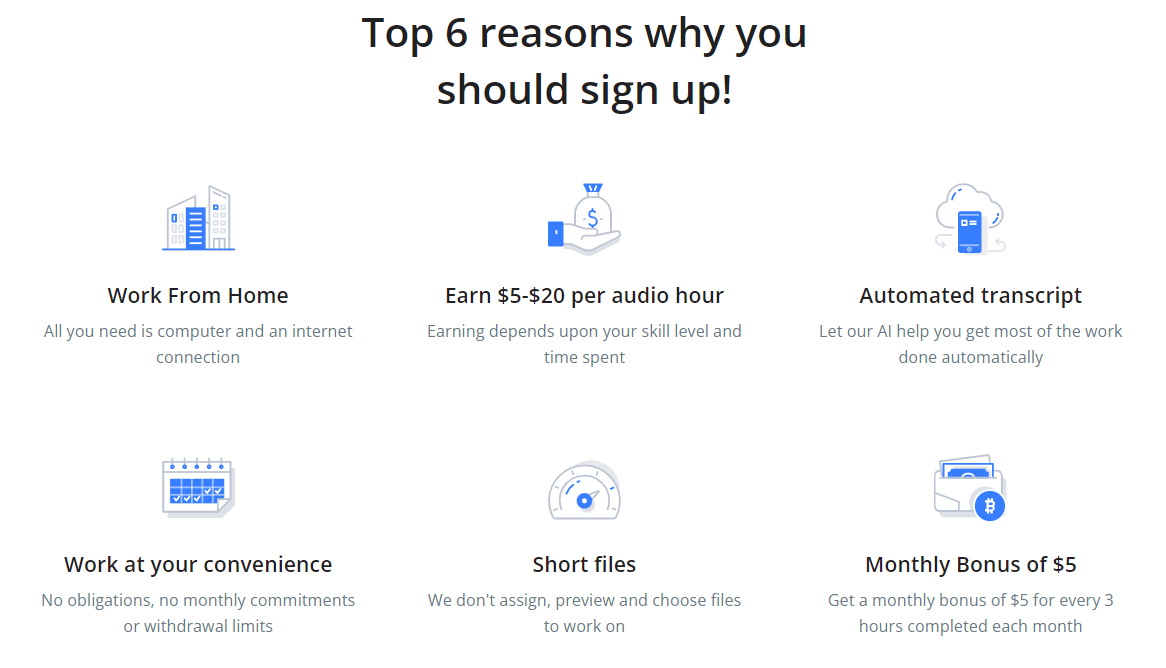 Resources and Tools to Enhance Productivity
You can't be a graphic designer if you don't have the equipment and skills.
It's the same thing when you're applying for work with Scribie or another online role.
A computer with high-speed internet and up-to-date software is required. If you're planning to be a transcriber, consider investing in a foot pedal, reliable headset, and ergonomic setup as you develop your workflows. Having said that, seek to start with whatever you already have!
Finding free and paid productivity tools will significantly make you more efficient with your job.
For Scribie transcribers, the Integrated Scribie Editor will be your best friend. It will save about 50% of the typing effort since you will receive an automated transcript with an accuracy between 60% and 90%.
Familiarizing yourself with these tools and apps that can enhance the audio quality will help you be more efficient in transcribing.
Review Engagement Expectations and Policies
See the full list of available jobs at Scribie here. We've listed skills, location preferences, responsibilities, and desired profiles.
Now, if you happen to be in California, take note of the California Assembly Bill 5 (AB5). At the time of writing, Scribie is not AB5 compliant and is therefore unable to accept transcriptionist applications from those based in California.
The same goes for any other online role. You'll want to understand relevant laws and policies.
Having said that, it's best not to overthink this part and just keep exploring in order for you to find suitable opportunities.
Managing Your Finances
Consider establishing an emergency savings account before becoming a full-time freelancer. Taking this approach can give you the confidence to turn down a job you're not interested in for the sake of earning.
Most platforms and clients encourage freelancers to set up a verified payment method. In the case of Scribie, you will be paid via PayPal.
As a Scribie transcriber, you can get paid $5 to $20 per audio hour.
It is important to note that Scribie pays by audio hour, not by the actual amount of time worked. Therefore, the payment for a 6-minute file can vary from $0.5 to $2.50.
There is also a monthly bonus of $5 for every 3 audio hours completed each month.
As for taxes, if you're based in the US, you'll have to report your earnings when you file your taxes if you make $600 or more in a given year.

Take and Pass the Test
When you apply for a job, your client may request samples of your work or evaluate your skills.
Some recruiters may require you to be interviewed by the client.
Some clients are lenient when it comes to the experience, and you may apply even if you're just a beginner.
Scribie's application process is smooth and transcriber-friendly. Once you take the test and it's reviewed, you'll receive a notification whether your work met Scribie's standards.
If you pass, you'll get paid for the test file, and you can consider yourself hired.
If not, Scribie provides multiple chances for applicants to complete the test files with feedback provided, so it's much more accessible for beginners.
Just keep in mind what areas you need to improve on to help you ace the next test! 😉
Career Growth
Being a freelancer does not mean there's no career growth in store for you.
Depending on your dedication to your work and how you continuously develop your skills to provide high-quality work, you can get promoted to different roles.
You will be a crucial part of Scribie's four-step process, where you can review files transcribed by others to ensure that the quality of the file meets 99%+ accuracy.
If you consistently submit excellent quality work, you can get promoted to a Reviewer, Proofreader, Quality Checker, and Super QC role.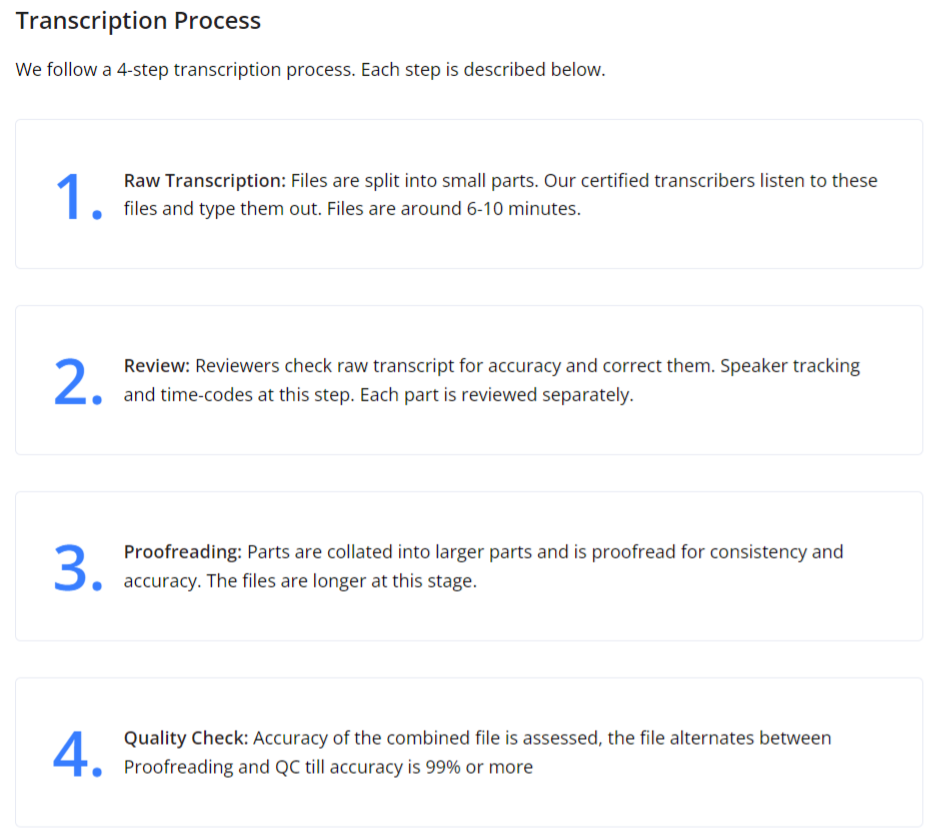 Over To You
It takes dedication and hard work to become a successful freelancer.
Setting up a schedule helps remote workers stay on track. You can also enjoy flexible hours and follow your passion.
It helps to be financially savvy when working as a freelancer, putting aside money for taxes, and being financially secure before making a significant career change.
If you're keen to put in the effort and time, doing freelance work full-time or even on the side can be an excellent way to generate income.
Scribie is one of the best freelancing platforms you can be part of when looking for new opportunities:
Work on a range of quality files to transcribe – academics, podcasts, interviews and many more topics 

Good and timely payment 

Career growth and flexible working environment
With over a decade of being in the transcription industry, you don't have to worry about getting paid on time and acquiring new files to work on.
Be part of Scribie's growing community. Sign up as a transcriber and take the test today!