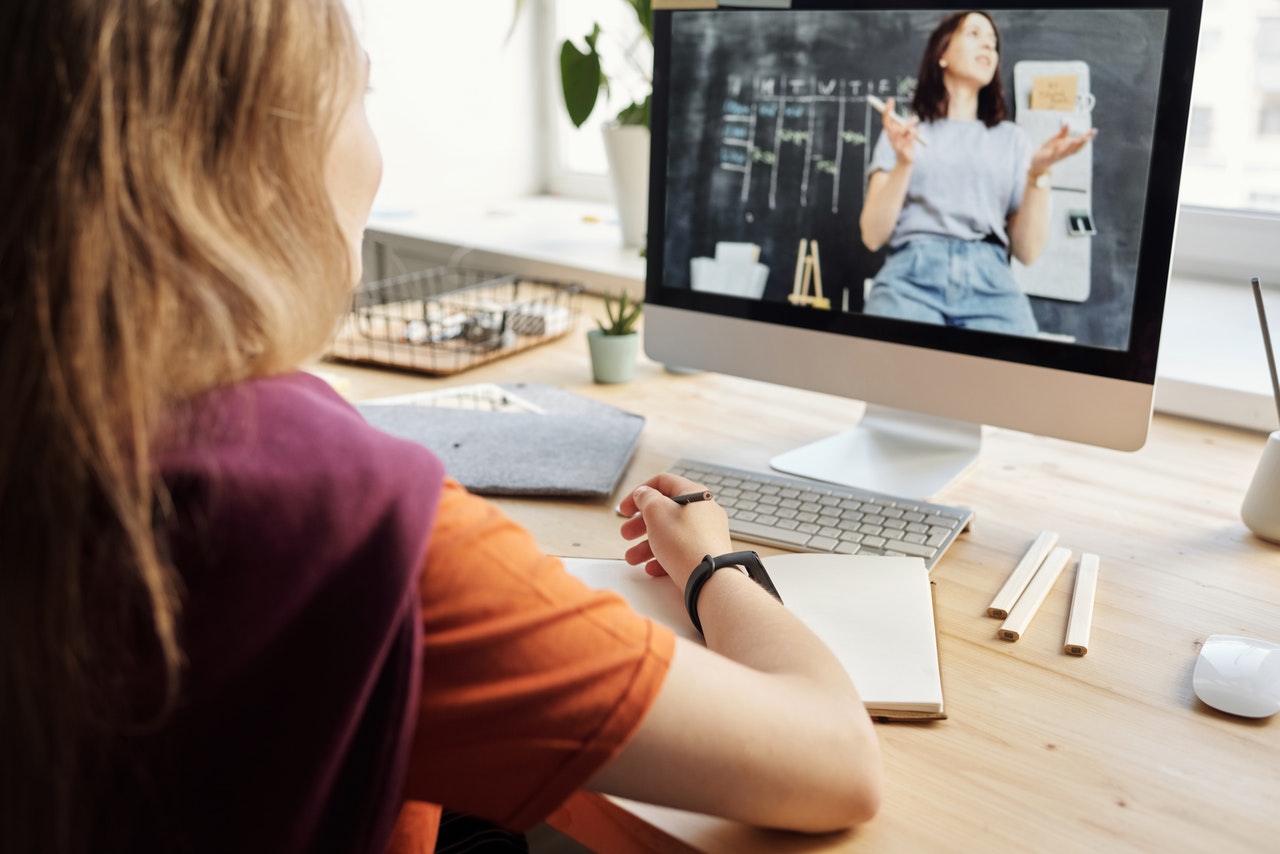 Have you realized that the way you work has changed significantly in the last few years?
Thanks to the continuous development of technology, we continue to enjoy its benefits.
eLearning videos, for example, have been widely used in academics and even in a corporate environment. In the age of YouTube, eLearning videos can deliver a unique immersive learning experience.
How do you make sure that your audience will learn from eLearning videos to their full potential?
Together, let's discuss the types of eLearning videos you can produce for your class. Let's discover how academic transcriptions can help improve the overall learning experience for your students and you.
Types of eLearning Videos
There are several types of eLearning videos that you can produce for your virtual class. Let's discuss the commonly used formats according to Panopto.
Lecture
Instructor-led or lecture is one of the most common types of eLearning videos. In general, lecture videos last anywhere from 30 minutes to an hour.
A lecture video features an instructor on screen or a voice-over narrating the slideshow presentation.
Most of the time, lecture videos are live recordings that rarely need heavy editing. To improve the presentation, you can add a smooth transition between the present and slide decks.
Screencast
According to TechSmith, the company behind the popular screen recording software Camtasia, "Screencast is a digital video recording of your computer screen and usually includes audio narration."
It can contain objects such as text, images, audio, and even mouse movements.
Screencasts serve as a way for students to learn by example. It can be from registering an account for your class's software, using a software feature, and so much more.
Demonstration
Compared to screen sharing, demonstrations offer more to its viewers to learn beyond pictures or animations.
Demonstration videos require you to show the process that needs physical action along with narration.
If you are teaching an art class, you can use demonstration videos to give a better explanation of how things are done. It would be easier for your students to understand how to use the right stroke, pick the right color, etc.
In this manner, learners can pause, rewind, or adjust the playback speed to give them a better opportunity to learn at their own pace.
Learner-Generated Videos
You can be creative when it comes to assessing your student's knowledge. Through videos, you can let them record presentations to demonstrate the skills they have learned.
Video presentations can spark students' interest in the subject material. Additionally, they can improve their digital media skills and creativity as well.
As a professor, this will help you give individual feedback to your students.
Benefits of Transcribing Your eLearning Videos
Efficiently Manage Your Time
Having transcripts allow you to work efficiently when the time comes that you need to update the curriculum.
Instead of reshooting or re-recording the entire lecture, you can easily edit the section that needs to be updated.
Imagine if there are no transcripts, you will need to go through hours of recording to find out what information you need to update. ?
Overcome Language Barriers
Transcriptions can be valuable to students who would like to learn different languages.
With the help of transcriptions, students can easily understand what is said and learn unfamiliar words.
Do you have an accent?
Even if you speak English and your students are English speakers, they may have difficulty understanding you because of your accent. In this case, adding transcripts can help your students stay on track.
Reduce Disruptions Caused by Connectivity Issues
Students and teachers around the world may encounter connectivity and bandwidth problems.
While you don't have control over these challenges, you can do your class a greater good through transcripts.
By including transcripts, you can encourage your students to keep up with the lessons. Your students can still access your lecture, even if the video buffers or does not load properly due to connectivity issues.
Easily Repurpose Educational Materials
When you create transcriptions for your eLearning videos, you can easily repurpose the content. Having transcripts available will enable you to design and distribute diverse types of learning materials.
Since the transcripts can be easily copied, you can use them to create study guides, tests, or workbooks.
Not only this makes you more efficient with your time, but it also allows you to give your students various means to learn.
Offer Flexibility and Accessibility
Adding closed or open captions promotes accessibility. This gives your audience an option to view your content while reading text at their convenience.
Your students may opt to watch your videos at their own pace. However, if the environment makes the audio inaudible, transcripts can help them to understand your lecture.
Add Transcripts to Your eLearning Videos
Transcribing audio and video training materials provides your students with all of these advantages.
With just a few clicks, you can order audio and video transcriptions for your eLearning videos.
Just upload the file or paste the link to import the video or audio, pay by audio time, and let Scribie professionals transcribe your file.
We offer manual transcription services starting at $0.80/minute with a 99% accuracy rate.
In the event you're not satisfied with the transcripts, we offer free re-reviews. We will redo the transcript as needed to achieve the 99% minimum accuracy that we promise.
Over To You
Transcriptions are an essential part of online courses and the eLearning process. Students with different learning styles and facing challenges from virtual classrooms can use them as an effective tool.
Keep on recording your lectures and find ways to make your eLearning videos engaging for your class.
Let Scribie help you in producing accessible eLearning videos through the help of transcripts.
Do you have an eLearning video that needs to be transcribed? Upload your file now.