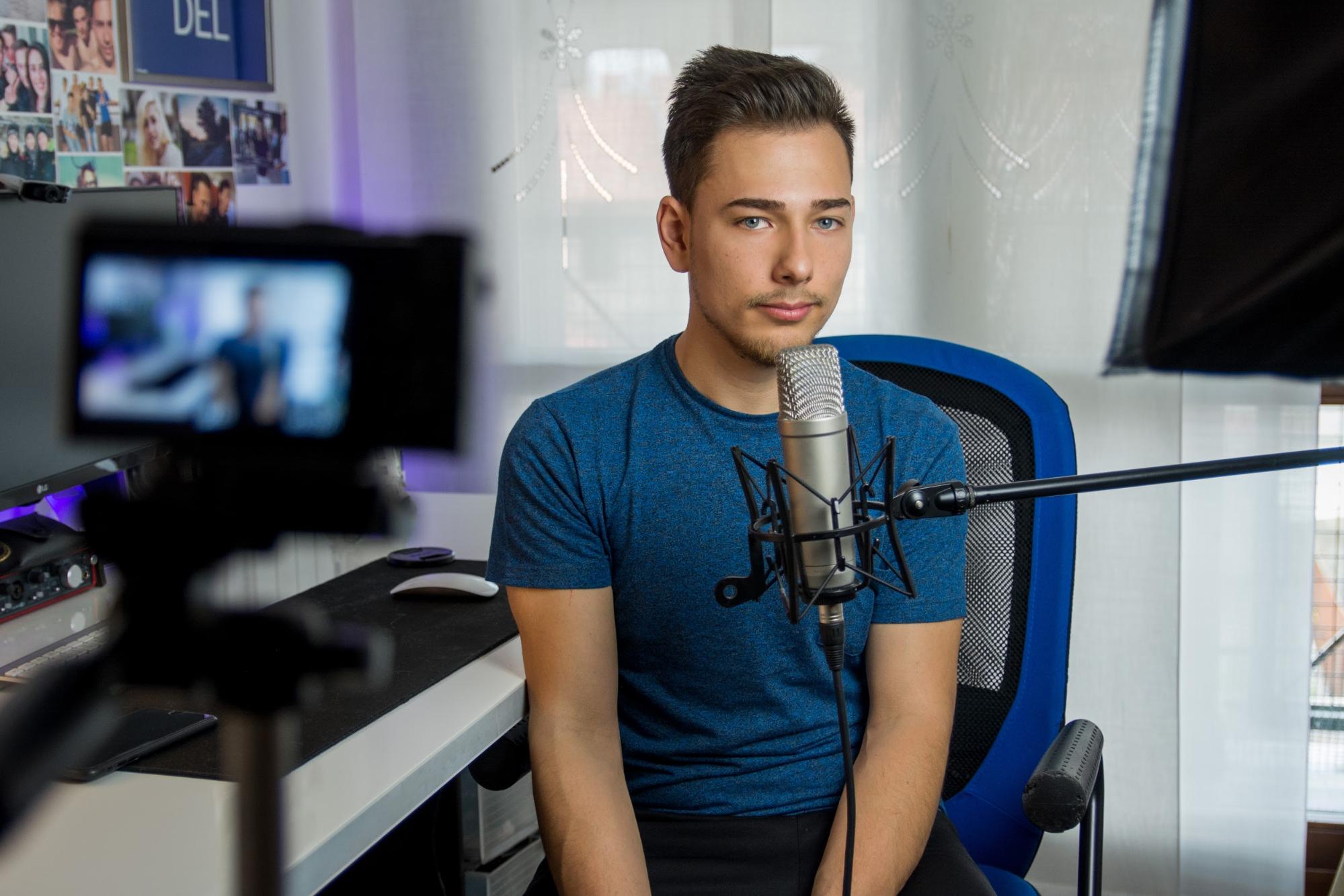 You've invested in producing great videos/films.
To make sure that your efforts don't go to waste, you should consider other ways to reach a larger audience and get your message across more powerfully.
It's likely that you've encountered "CC" as you use video streaming platforms like YouTube and Netflix.
When you see "CC", it means that the video is offering Closed Captions.
If there's such a thing as Closed Captioning… how about Open Captions?
Yes, Open Captioning is also a thing and there's a great reason these two formats exist, especially in this world of social media.
Let's break it down.
Closed Captions vs Open Captions
Differentiating these two types of captions is relatively easy.
Closed Caption has an option for viewers to toggle the text on or off whenever they see fit.
This option allows viewers to turn the captions off as some may find the text on the screen not very helpful or even obstructive.
An added benefit of using Closed Captions for your videos is customizing them for your needs. Platforms like YouTube allow users to modify the font family, size, color, opacity, and more.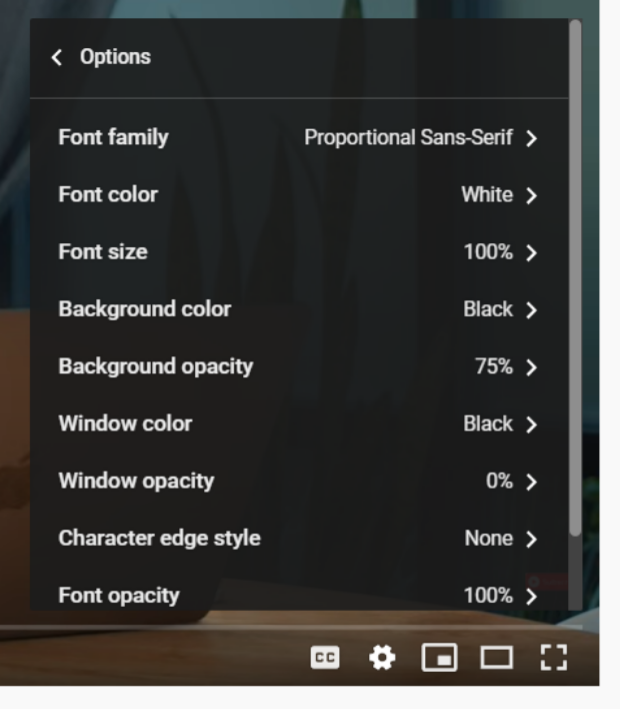 Open Captions, on the other hand, are part of the video and cannot be turned off.
You can also style the text using your brand's font or even add emphasis to certain words by using bold fonts.
Since it's already part of the video, your audience will not miss it. This also allows your text content to show up regardless of the video player and without facing any compatibility issues.
Here's an example of open captioning from Kapwing: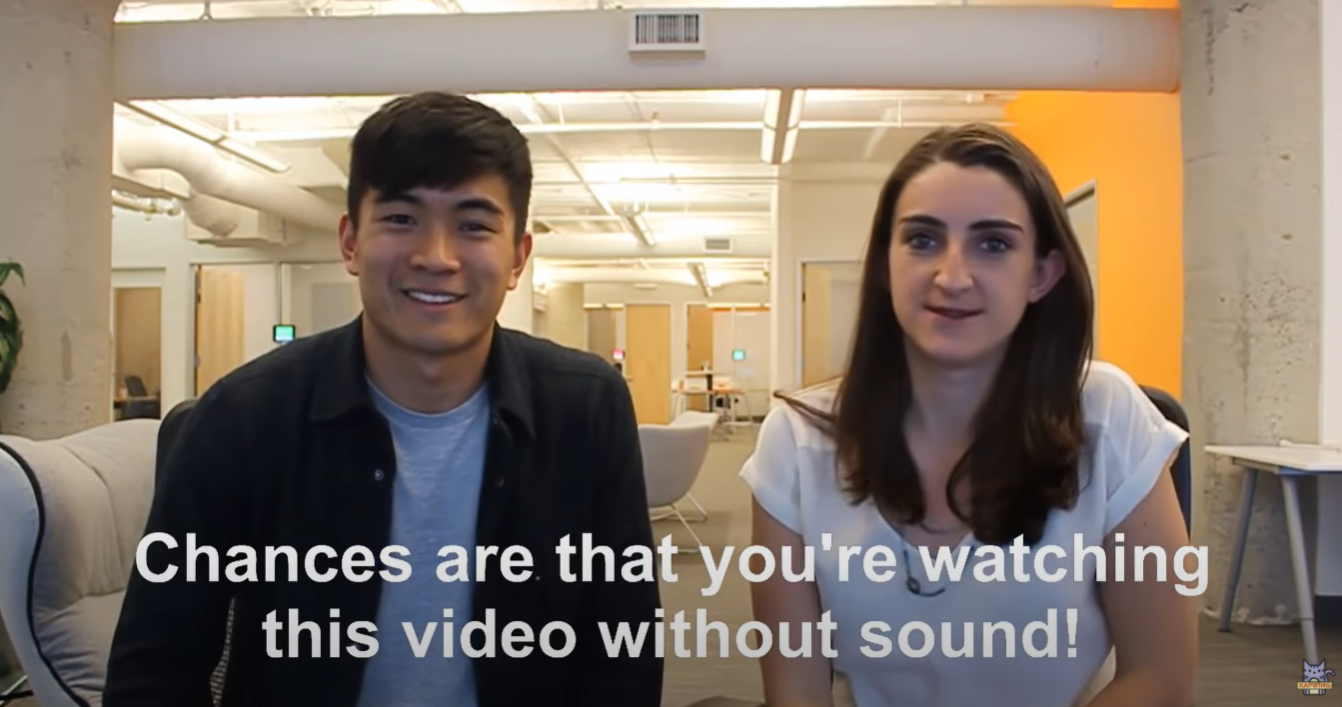 Use cases for Closed and Open Captions
Let's look at various scenarios that you're likely to encounter as a film producer or social media influencer. While the differences between Open vs Closed Captions could sound simple, there are important implications that apply to different scenarios.
Instagram and IGTV
In general, you should consider that many viewers are casually scrolling without playing the audio at a sufficiently loud volume.
Open Captions would be especially useful for IG influencers as you can style the font to fit your brand's visual identity.
Twitter
It's great that Twitter now supports .SRT files
While you can use subtitles that can be toggled on and off, given the nature of the Twitter feed, you can tailor the experience by burning in your captions (i.e. use Open Captions). This way, even if the user fails to turn subtitles on, they'll see your text no matter what.
Netflix
For a video streaming platform like Netflix, Closed Captioning is the way to go.
They have standards and systems around captioning and language (e.g. you can even choose different dubbed languages).
Unlike social media feeds, the Netflix viewing experience is more immersive. It's safer to assume that the viewer will mindfully turn the Closed Captions on or off based on their preferences.
YouTube
The immersive experience of watching YouTube is somewhere between that of Netflix and social platforms like Instagram.
While a number of YouTubers choose Open Captions, we'll recommend using YouTube's Closed Captioning system to give viewers the flexibility to adjust settings.
Movie theaters
Depending on where you live, you might be used to watching movies with captions or without. This is often a substitute for dubbing.
Adding captions to your videos
Most likely, during your video production stage, you already brainstormed the concept and created a script.
This is a good start as it can guide you on how your captions will go.
It's relatively easy to add captions using these tips…
When considering adding or generating a transcript for your caption, look for a provider that can easily offer files in various formats.
SRT or VTT caption file formats are provided by Scribie. You may learn more about supported file formats and pricing information here.
Look out for social media and video hosting platforms that can support caption file uploads. YouTube allows you to add Closed Captions easily through their platform. If you're advertising your brand or content on Facebook, you can seamlessly add captions to your videos as long as you have your SRT file with you.
When adding Open Captions, consider using professional video editing tools such as Adobe Premiere Pro or Final Cut Pro X. You could also use tools such as Kapwing to add Open Captions to your social media video.
Should you really invest in captioning?
Still unsure? Wondering what the ROI might look like?
You could be an influencer, video producer, or a brand that's looking into using video marketing. It makes sense to consider captions when:
You've invested in video production. Make use of the script on hand as this can be easily repurposed for producing captions easily adding more value to your production.
You expect a good volume of views, so you'd want to perfect your video masterpiece.
You're considering accessibility. This doesn't only apply to varying disabilities. Consider that your video might be consumed without audio
Particularly for casual social media videos, consider Scribie's automated solution. However, if accuracy is critical, Scribie's 4-step manual transcription commits 99% accuracy.
Over to you
Adding captions may require additional effort from you as a content producer, however, this allows you to reach out your message and empower your audience to gain access to your videos.
If you need help in creating a transcript for your captions, choose the right service. Consider pricing, integrations, reliability, and more.
Ready to proceed?
Upload your video files to get them transcribed. Make sure to choose the support for SRT/VTT file formats.