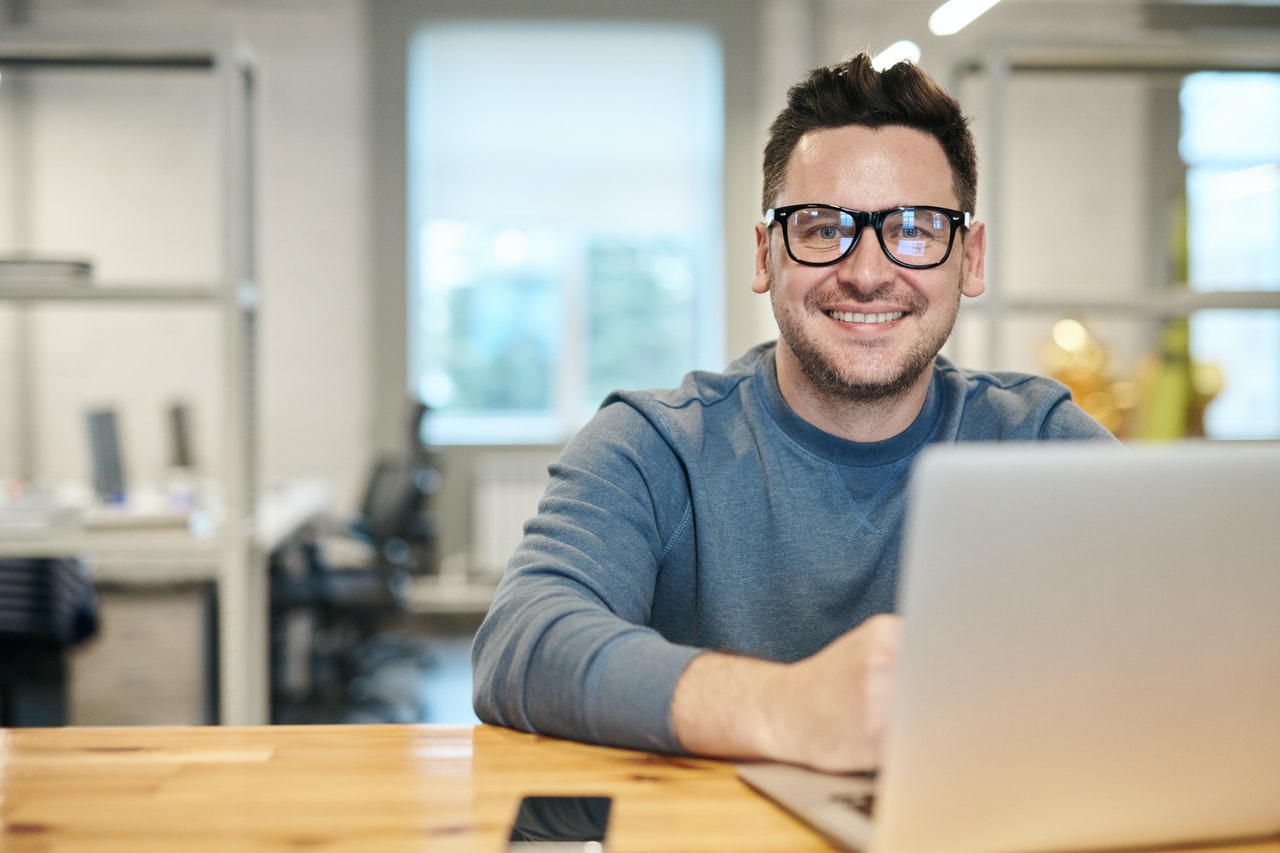 It's the season of giving, and we at Scribie are feeling extra generous. ?
We believe in teamwork, and if you're part of an organization that handles continuous recording demand, we have a treat for you.
Have you found yourself dealing with roadblocks just to get the recorded file transcribed?
Have you experienced following up with your manager to approve the transcript budget? Would it have been easier for everyone if they just gave you the access for efficiency?
Here at Scribie, we believe that fulfilling transcription needs shouldn't be complicated.
Scribie's Team Accounts will allow you to delegate ordering and managing transcriptions on your behalf without giving your login details.
It's a fast and secure way to get your transcription needs to be done so that you can focus on other tasks at hand.
On top of that, we've got a treat for our Scribie customers. Check it out!
Team Accounts and Account Credits
To make it easier for organizations to collaborate, we've built Team Accounts and Credits.
When you add members, they will receive individual login credentials and fully access your account.
You can instruct a team member to upload files, order transcripts, or check past transcription orders.
Your primary responsibility as the account manager will be to ensure that your account has credits readily available.
You can consider adding anything between $10 and $15,000 at a time.
Please note that while credits do not expire, they cannot be withdrawn or transferred.
Load More, Get More Scribie Account Credits
In addition to the benefits of using Scribie account credits to make ordering transcripts easy, we're offering a bonus for those planning to top $500 and more.
Add $500 or more account credits and get $50 free credits.
Add $1000 or more account credits and get $100 free credits.
This saving equates to around a 10% discount on the transcription rate.
Adding Account Credits with No Fuss
To top-up your Scribie account, go to the Settings page.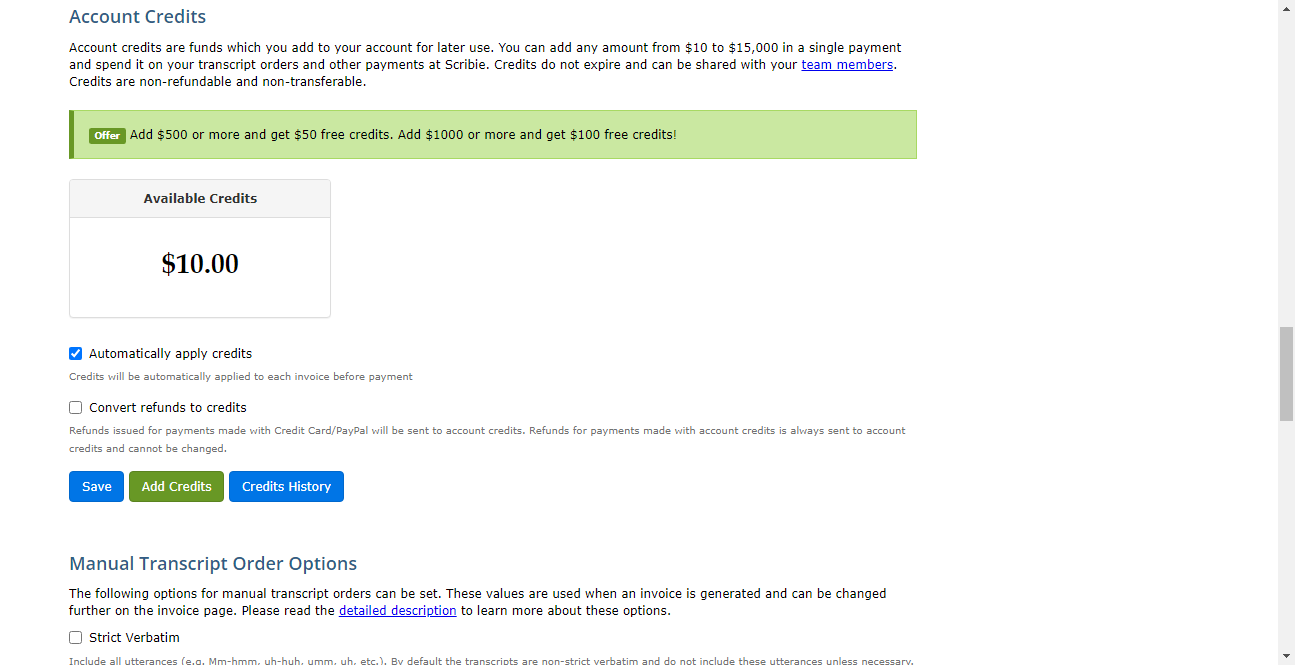 Click the Add Credits button and enter the amount.
Enter your payment details to proceed with the payment. Please note that we do not store your credit card information. It is passed on to Braintree, our payment processor.
Once the payment has been successfully processed, your account will automatically be credited.
All invoices will be paid with your account credits as long as you have enabled the "Automatically apply credits" option.
Not Satisfied? Get Free Credits
If in any way you're not satisfied with the accuracy of the transcript, you or your team member may order a re-review.
If we confirmed that the transcript did not meet our 99% accuracy standard, we would give you credits that you can use for your future order.
Over to You
Our four-step process is designed to provide a high-quality and accurate transcript for our customers consistently.
We make doing business with us easy and secure through our seamless payment options.
If you have an existing Scribie account, access your Account Credits and consider loading up your account to start delegating managing transcripts.