Introduction To Integrated Editor
Introduction To Integrated Editor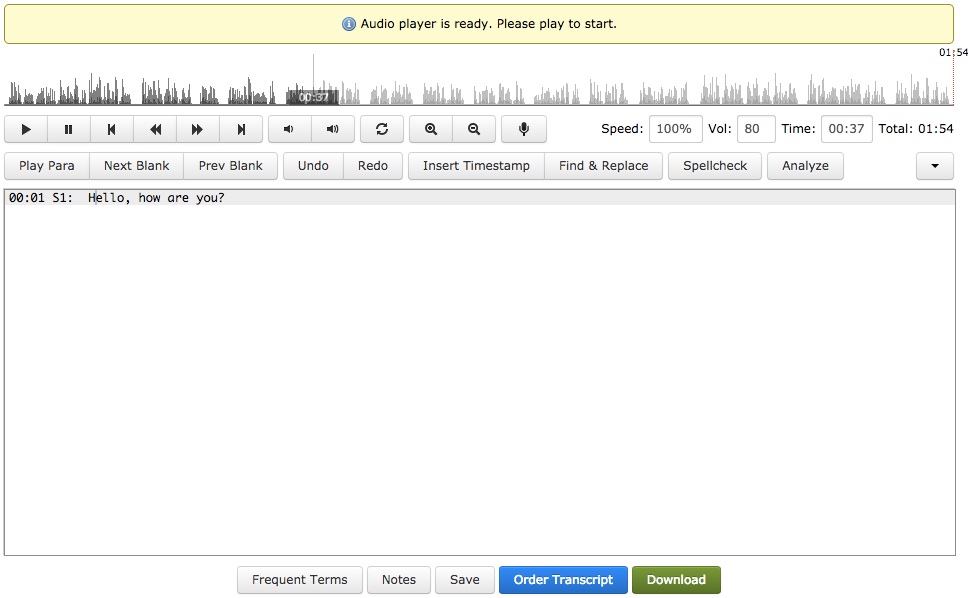 Scribie offers a variety of transcription services to fit your transcription needs. When it comes to final edits after you've received your file or maybe you're considering working with Scribie, there's one trick that Scribie has up it sleeve that no one else offers. Scribie has a special blended system for your audio and text. It's a free, one of a kind audio/video transcription tool called Integrated Editor. You won't find something like this with other transcription services.
The Integrated Editor is a simple and easy to use tool that allows you to transcribe files or run a final go-over check on your transcribed files. Scribie also provides you with a variety of tools and extras to use with the Integrated Editor. Some of them include keyboard shortcuts, auto-save, unified interface, dictation, and text analysis.
This all sounds great, but can this program really do all of these things? Don't just take our word for it. Here are a few things that some of our customers have had to say about the Integrated Editor:
"I greatly appreciate the transcription editor once delivered. Having the ability to preview, listen to, edit and save the transcription before downloading it saves a ton of time and I find it to be a very convenient tool."
"I really like the interface for checking transcripts — this is an extremely useful feature!!"
"I like that you have the editor along with the audio to check problem spots."
"I like that I can review and correct in browser."
Sounds great doesn't it?! Still don't believe us? Why not try out the Integrated Editor for yourself. Scribie offers great service and now, they are taking that to another level by enabling you with a unique tool that helps you make sure your work is what you want it to be and need it to be. That's as a customer and as a freelance worker. When all is said and done, Scribie is here for you.