Free Audio/Video Transcription Software
Free Audio/Video Transcription Software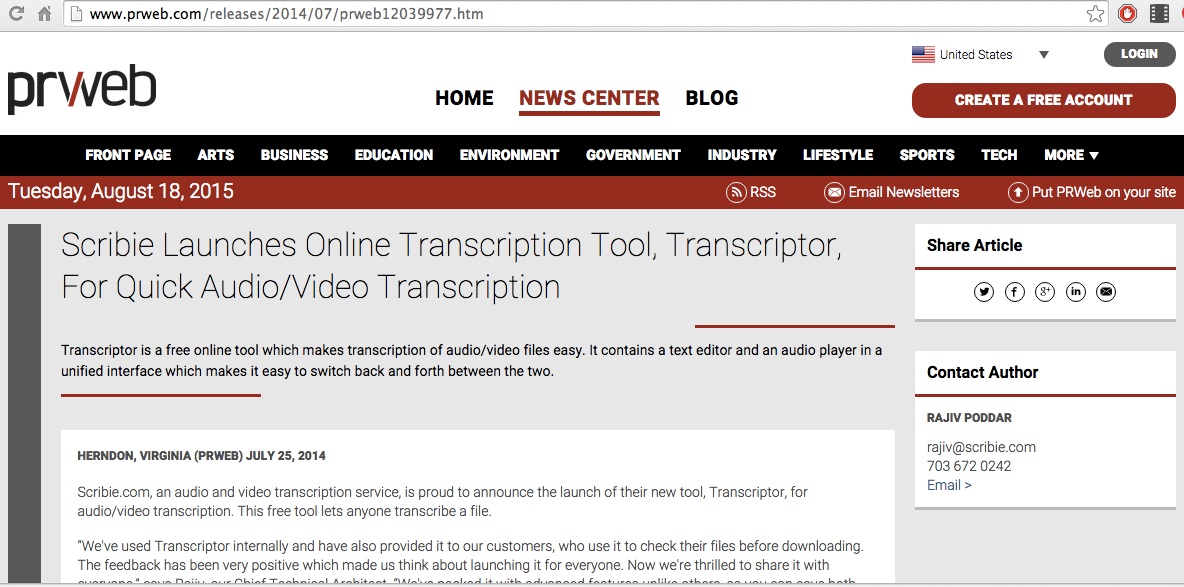 In the last couple of posts, we have discussed the Integrated  Editor the one of a kind audio transcription tool provided only by Scribie. In this post, we'll tackle the last few features of the Integrated Editor.
First up is the variable speed playback. This feature allows you to speed up or slow down the audio so that it's easier to follow along with the audio as you type. Speed can be adjusted by clicking on the box and entering in the desired speed. The higher the number entered, the faster the speed. The opposite is true; the lower the number entered, the slower the speed.
The next features are the amplifier and dynamic compressor. The amplifier allows you to amplify the audio to make it easier to hear. This can be done with the drop down menu on the top right hand corner of the editor. A window appears that allows you to adjust to your desired setting. With the dynamic compressor, you can get greater control over your audio level. It's important to note that both of these features are only available in Chrome.
With all of these great features you can get the most out of your editing with the Integrated Editor. Once you are satisfied with your finished product, the only thing left to do is download a copy for yourself. The last feature, word conversion, makes this easy for you. There are a variety of options for your finished product including a Word document, PDF file, ODT or TXT. The choice is up to you.
We hope you have enjoyed this in depth look into all the features that the Integrated Editor from Scribie has to offer. For more information or a look at some of the other features, click here. If you loved what you've seen here, don't hesitate to contact Scribie for all of your transcription needs. At Scribie, you get one of a kind products with one of a kind service.
For the press release on PRWeb visit: http://www.prweb.com/releases/2014/07/prweb12039977.htm