After investing in podcast production with the quality that you can monetize, you might wonder how to reach your target audience and drive more listeners to tune in to your show.
As your audience has millions of shows to choose from, getting your podcast noticed will be one of the challenges you will encounter.
You might be wondering about the ideal marketing and promotion strategy to help you grow and retain your audience.
Let's walk you through common marketing approaches, helping you consider the best ways to succeed in your podcasting career.
Record and Prepare at Least Three Episodes
Are you still in an early stage? After recording your first episode, it would be best to hold your horses.
When you're looking to building a huge fan base, the available content you have must be enough to cater to their interests and inspire them to stay invested in your show.
Pat Flynn recommends that you should have at least three to five episodes recorded and ready to be published when you launch your podcast.
If your audience wants to hear more from you, and you're limited to only one episode on your first launch, dissatisfied listeners may tend to move on and forget about your show in the long run.
This also applies when your podcast episodes feature guests. Suppose your potential audience is not interested in the guest you have. In that case, you can offer other episodes they can listen to, which gives your show another chance to get them hooked and eventually expand your audience.
Consider the Best Time to Publish
Once you have enough episodes lined up, it's imperative to plan the best time to publish.
According to Podbean, Monday to Wednesday mornings are the most notable time period to release episodes.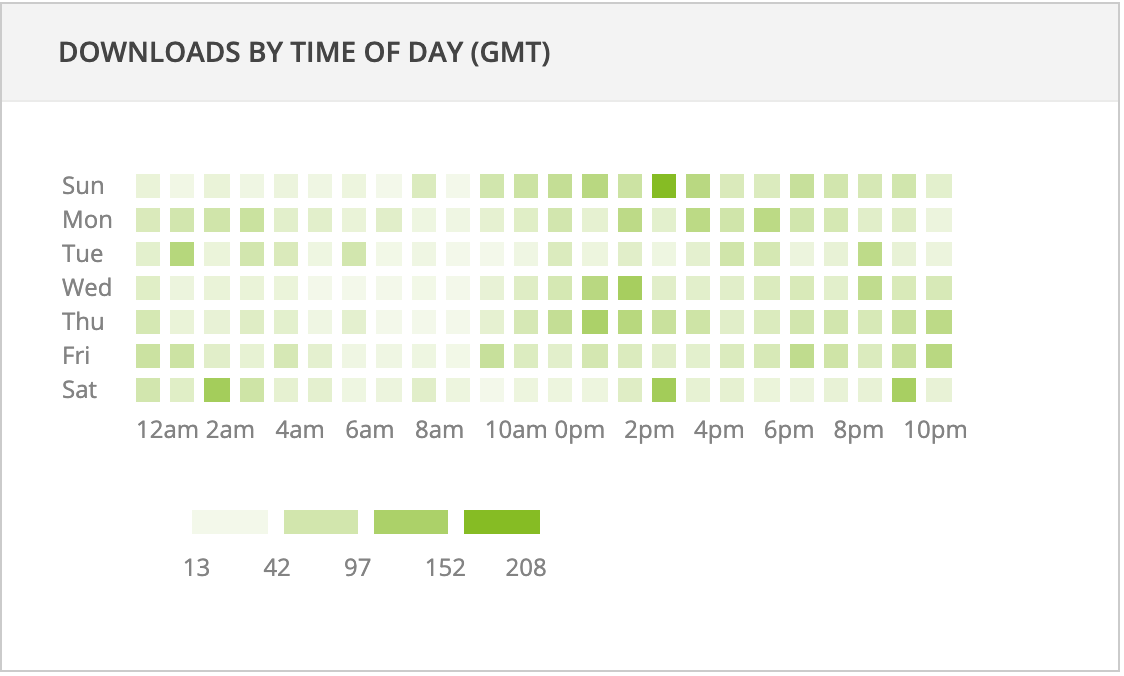 via Podbean
Another approach you can look into is to check similar podcasts in the same niche you have and identify when they usually publish.
If you notice a trend, you can consider applying it to your show until you have your own data to analyze and determine when your listeners tune in and download your episodes.
Update Your Audience Through Newsletters
Aside from understanding when other podcasters publish their episodes, you can subscribe to their newsletters to get inspiration on the content they include for email campaigns.
Do you have podcast transcripts? You can use it to conveniently summarize the main points of your show in your newsletter to make your content valuable.
You can try different approaches with your email strategy, like sending an email blast every time you publish a new episode, a teaser for upcoming episodes, or being selective by emailing your list whenever there's a prominent guest on your show.
Convert Your Podcast Into an Article
As you generate podcast content, look into other channels that can help you with SEO alongside other content formats that would expose your work to new audiences.
If you use your podcast transcript for your newsletter, you can also use it to produce an article and guest post to a website with a similar audience as your podcast.
Podreacher noted that it would be easier for you to skim through the notes through podcast transcripts and get memorable quotes from your interview to build a comprehensive narrative.
Turn Your Podcast Into a YouTube Video
Like what we mentioned above, a great podcast marketing strategy makes your show available to various channels such as YouTube.
Castos suggests that you convert your MP3 audio file into the MP4 format if you're keen to try this method. Do you have the equipment and video editing skills? Great! You can simultaneously record the video and audio content.
If not, you can use artwork or your brand's logo as the video content to appear for the duration of the video.
To make your content more accessible, you can also consider uploading a podcast transcript or rely on YouTube's automated captioning.
Don't forget to include show notes, timestamps, subscription links, and other social channels in your YouTube video description.
Create Audiograms
If you're looking for a video content alternative for your podcast, you can consider taking snippets of your episodes to turn them into shareable audiograms.
Audiograms use a static image (usually with a waveform or transcription) that you can convert into a video that is optimized for social media.
The goal of having an audiogram is to entice your audience to listen by letting them know what they can expect on the episode, driving them to consider listening or watching the whole episode.
You can use podcast transcripts to help you in creating audiograms with captions like this: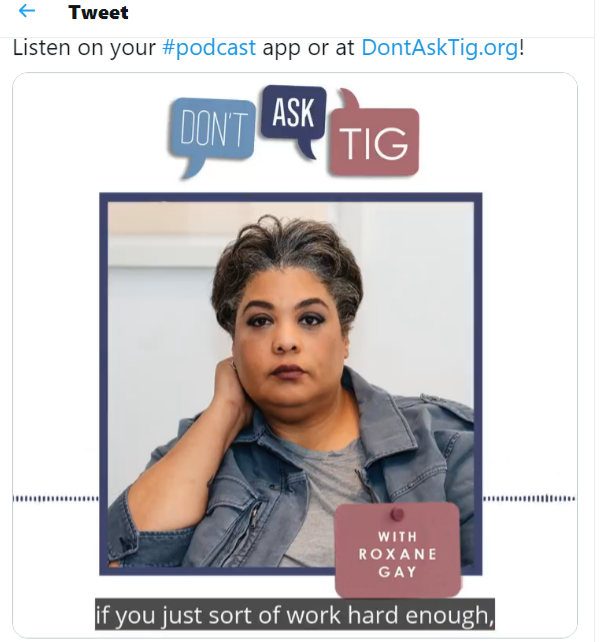 via DontAskTig
The popular tools to help you create audiograms are Audiogram, Wavve, and Headliner.
Once you have created your audiogram, you can easily re-share content to your social channels or send it directly to your guests, which they can publish on their feeds.
Over To You
Finding the right podcast marketing strategy is going to be a trial-and-error process.
When choosing a podcast promotion method, keep in mind not to lose focus on what matters most, your podcast content.
If your podcast content is subpar, it can hinder your audience from investing their time in your show. Instead, keep on producing meaningful content and encourage your audience to engage by inviting them to subscribe, share, and leave reviews.
To help you repurpose content with ease, Scribie can take the task off your hands in transcribing your podcast episodes.
The podcast transcripts we produce are of high quality and delivered promptly, allowing you to focus on growing your audience.
Let Scribie help promote your podcasts with transcripts. Submit your file today.