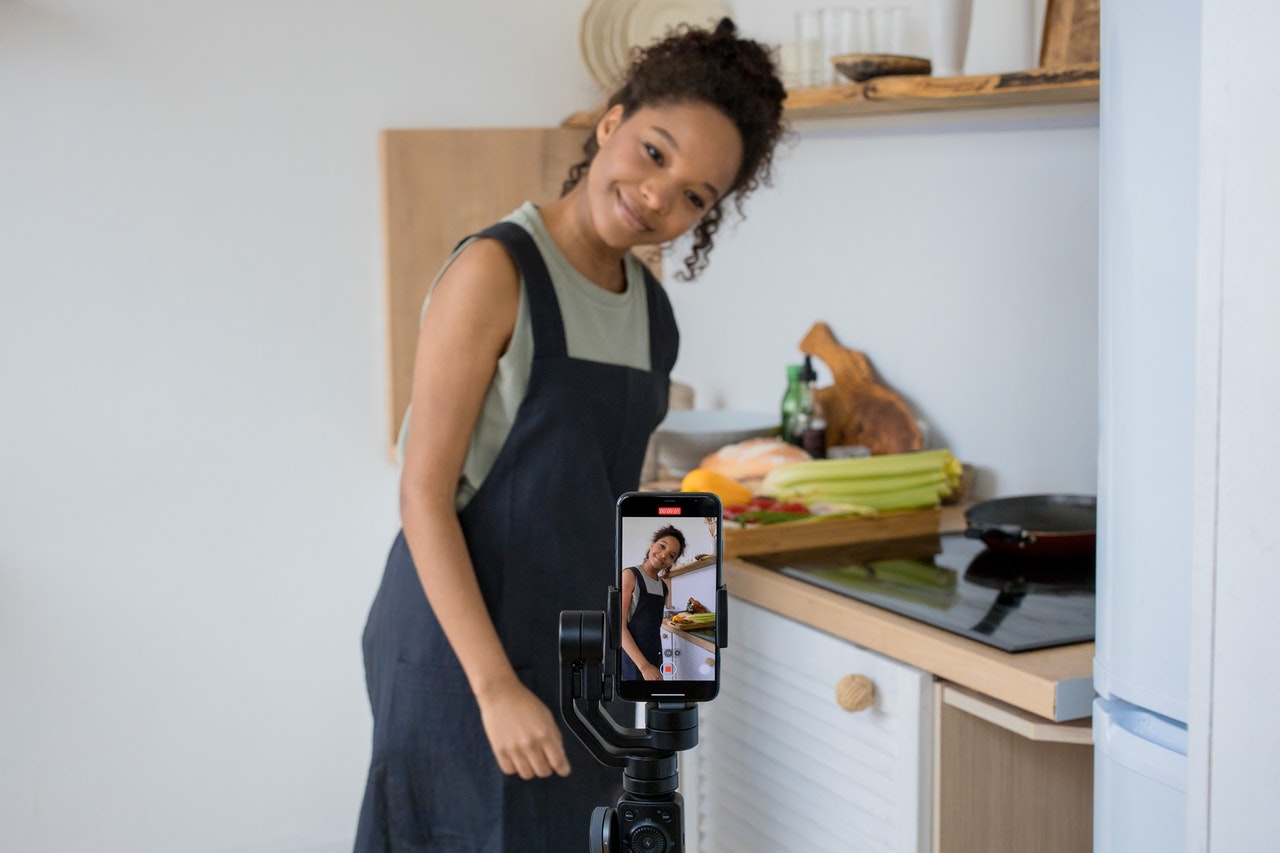 Marketers today enjoy conveniences that their predecessors can only dream of. We have an abundance of free tools. Best practices are clearer and more accessible than ever.
Now, we know that all these modern perks don't mean that content creation has become effortless. It actually feels like the opposite, as feeds and notifications are more crowded than before.
Say you're in the business of creating podcasts or YouTube videos. You try to master the storytelling by doing your research and having a firm understanding of the subject.
After producing your content piece, can you get more mileage out of it? Should you produce supplementary content for related topics immediately? How soon can you make a piece?
Rather than starting from scratch, you could use the audio and video content you already have in order to create new assets.
Not only is this efficient, but it will also help you establish consistency around a topic you'd like to build thought leadership.
Keep reading as we learn how transcription services can help you repurpose content for your marketing strategy this 2022.
Repurposing Content With Transcripts
Content amplification is a strategy to promote your content through multiple channels.
The goal is to increase the reach of your content to raise brand awareness and boost ROI.
You might already be using some content amplification strategies. By promoting your blog posts on social media, you are amplifying content.
Imagine how you could use your existing video or audio content to amplify it on social media. Would you prefer to create a new piece from scratch, or would you choose to repurpose something you already have?
Repurposing content allows you to revise and add value to existing content which can be used for multiple platforms. This saves you valuable time for research and production.
Before you begin, consider reviewing the video or audio you want to repurpose.
Chopcast suggests that when looking for content to repurpose, you may consider the following:
Choose evergreen content.
You can break it into several segments or series, each of which could stand alone.
You have an inspiration to make engaging content.
Once you have determined which video or audio to repurpose, have it transcribed and select your new content format.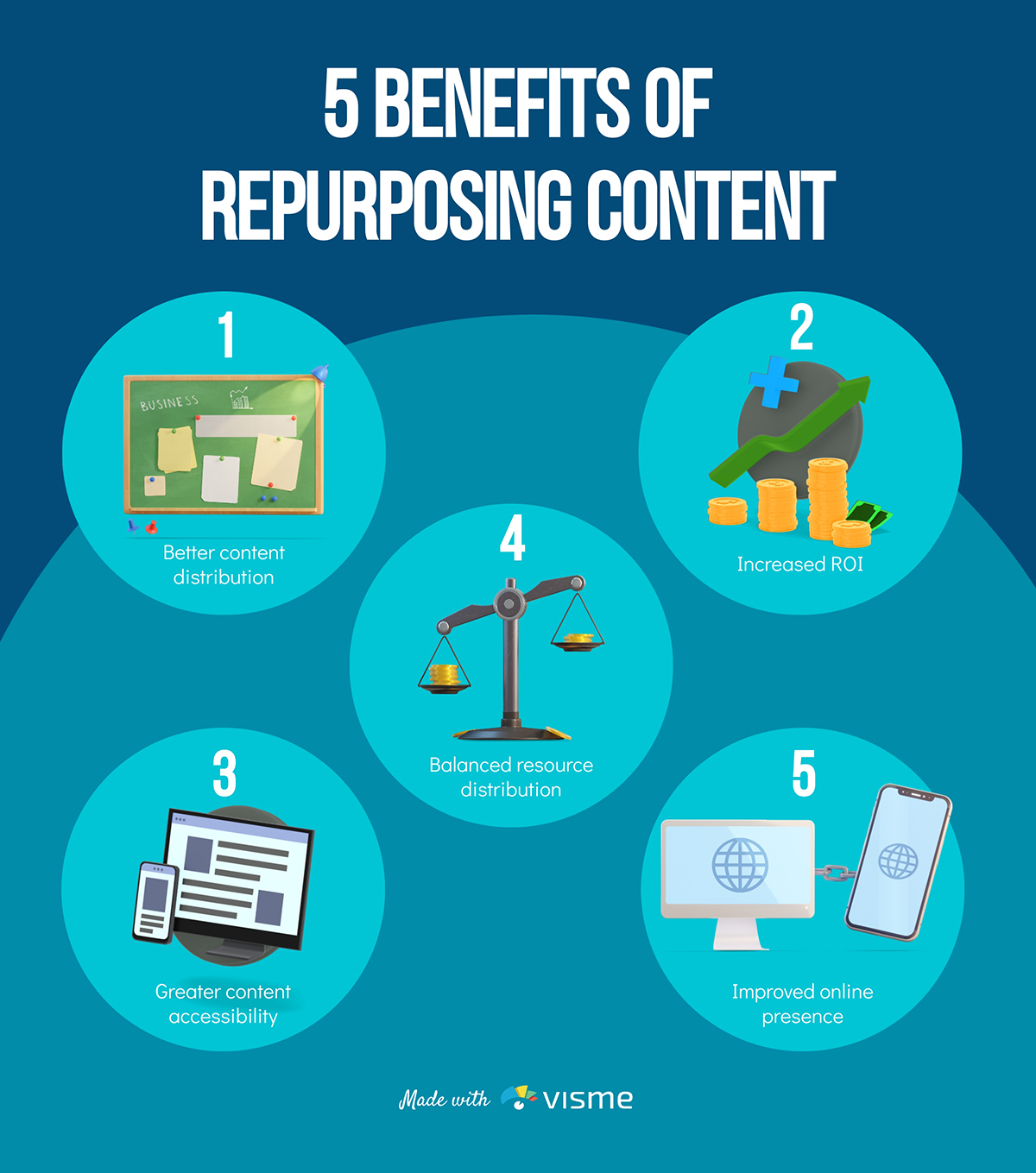 via Visme
Convert the Transcript to an Article or Newsletter
Transcripts are a way to organize your thoughts and create new, original content such as a blog post.
If you have transcripts at your fingertips, you can quickly review them and generate ideas for articles optimized for SEO.
An interview video can be made into a blog post by adding more context. Moreover, a transcript can be included along with the video.
Need to reach out to your subscribers? We don't see emails going away any time soon. Additionally, you can provide high-value content by sending transcripts or newsletters.
Share Teasers or Snippets
Aside from newsletters, consider repurposing your transcripts into social media posts.
By sharing your podcast or video highlights, you encourage your audience to watch the full content.
If you are including an image or audio clip, consider adding the transcript so your audience can read your content without the audio.
Create Images and Infographics
An image containing quotes and infographics are a couple of things you can produce quickly.
Your transcript can help you identify the key points that resonate with your audience.
Did your interviewee say something worth sharing about your business?
You may use these testimonials to showcase on your website and social media profiles.
Convert these into images with the help of graphic design platforms. Imagine the many ways you can use a simple image quote like this: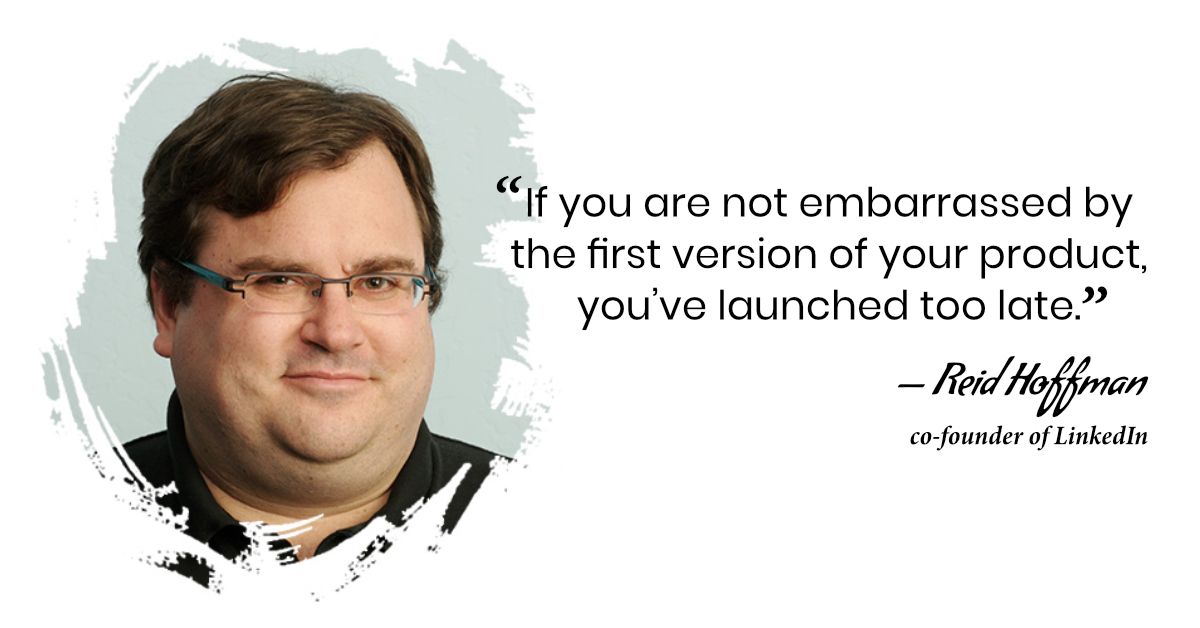 Easy YouTube Description
Not sure what to put into your video description?
Instead of using 1 to 2 sentences, you can add transcripts in your YouTube description to make it more searchable and accessible. This applies to shorter videos that are at least 5 mins or lower.
To increase overall engagement with your brand, consider adding recommended links or landing pages.
Scribie As Your Go-To Transcription Service
Your transcription needs and priorities will determine whether you should create the transcription yourself or engage with a professional transcription service. Let's discuss the pros and cons for each.
DIY Transcript
This is the simplest way to generate a transcript. However, keep in mind that this can be time-consuming and can be prone to errors.
Don't forget that your work won't end with getting a transcript. You're also responsible for telling great stories and producing other content formats.
Hiring A Transcription Service
Most transcription services offer automated and manual transcriptions.
Automated transcription offers the fastest turnaround time.
If you're looking to get hold of the transcript so that you can review them at the soonest possible time, automated transcription will suit you best.
However, you will need to consider that the accuracy rate is not as nearly perfect as manual transcription.
For transcripts where you need at least a 99% accuracy rate, you can rely on professional transcription services like Scribie.
Scribie professionals work on your recordings to produce error-free transcripts for as low as $0.80 per audio minute.
Take note that Scribie is the only transcription service with a four-step process to guarantee accuracy, speed, and confidentiality.
Which method do you think will work best for you?
Over To You
Producing compelling content can be time-consuming and requires extensive research.
Repurposing your content is a great way to get more out of your existing podcasts and videos.
To simplify reviewing and repurposing your content, consider adding transcripts. You're not just amplifying your content with the help of transcripts, but you're also making it accessible to your audience.
Scribie's offers automatic and manual transcription services with affordable rates and highly-accurate transcripts.
Do you have a video or podcast that needs to be transcribed? Upload your file now.