NaNoWriMo 2021: Finish Your Novel Faster with Technology
NaNoWriMo 2021: Finish Your Novel Faster with Technology
If a story is in you, it has to come out. – William Faulkner
If you're a writer and have never heard of NaNoWriMo, aka National Novel Writing Month, you should definitely check it out.
NaNoWriMo is an annual event wherein participants across the globe will write a 50,000-word manuscript between November 1st and the 30th.
While you can begin drafting on November 1, you can plan and write the outline beforehand.
You can upload your novel to the NaNoWriMo website once you've reached the 50,000-word mark to verify your word count. Each winner is given a banner and certificate to display, and T-shirts can be purchased at their store.
The most satisfying part of this challenge is to have a brand-new novel draft. While it's easier said and done, hitting the daily word count can be a tedious task for some.
We're sharing you with tips on how you can use technology to help you create your draft and succeed in finishing the challenge before the month ends.
Technology Is Your Friend
Most people complete NaNoWriMo by writing 1,667 words every day for thirty days. Yet, some participants may prefer to spread that out over a few days throughout the month.
If you think about it, that's a lot of writing you need to do in a short amount of time.
While NaNoWriMo is a writing challenge, it doesn't restrict you from using technology. Let's go through these tools that will enable you to finish your work faster.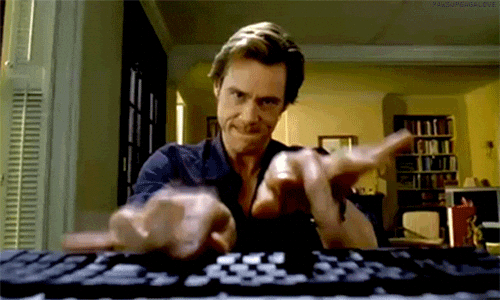 Mechanical Keyboards
As you'll find yourself spending a lot of time with the keyboard. As a professional writer, consider superior hardware that will enable you to type faster and have a bit more fun while you're at it.
Scrivener
For long writing projects, you'll want to consider Scrivener by Literature & Latte. This writing app allows you to easily import your research, manage large outlines, zoom in and out, view documents side by side, and more.
Bestselling author Michael Marshall Smith says:
Scrivener is where I live. I'm planning the next novel, two screenplays and a couple of short stories with it and it's amazing how fluid the software makes the process. I genuinely think this is the biggest software advance for writers since the word processor.
Dictation and Transcripts
Dictation allows you to say your thoughts or ideas out loud and record them. You will have the option to review the recordings or have them transcribed later.
If you decide to dictate and record, the benefits of dictation outweigh the disadvantages, especially if you're participating in NaNoWriMo.
Whether you use your in-app phone recorder, a handheld recorder, or even video yourself, you may do so.
Just a note that when using an automated transcription app, consider worst-case scenarios where you might miss recordings and real-time translations.
If this happens, there is no way to retrieve those recordings and you put your efforts in vain.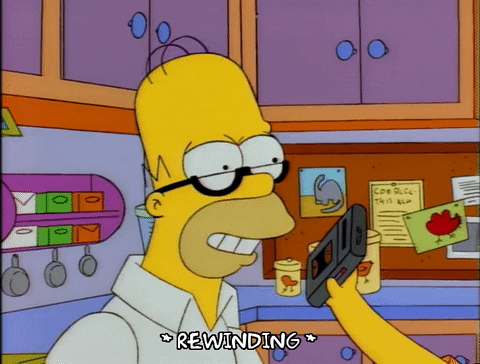 Once you've got your recording, you can transcribe it into normal text. From there, you can organize your story the way you would do like any other draft.
If you have short recordings, most likely, you can transcribe them yourself by dedicating a few hours a day. However, if you have an hour of recording, it may be tedious to do it on your own.
If this is the case, you may opt for using a professional transcription service.
Most of the time, transcription services offer manual and automated transcription. Both services have their perks. Let's tackle them both to help you decide which service will suit you best.
Transcription Accuracy
There will be recordings that speech recognition software will have a hard time transcribing. The accuracy of the transcript will depend on several factors like accent and audio quality.
Automated transcription may not be as accurate compared to manual transcription, but it has its own advantages.
Of course, nothing beats the accuracy of manual transcription done by professionals.
If you're using the transcript for NaNoWriMo, it's up to you to decide whether you'll be prioritizing accuracy as it's on a case-by-case basis. On the other hand, several use cases such as business, legal, or academic purposes call for manual transcription.
Your Budget
Automated transcription may be your best choice if your need for accuracy isn't critical, and you're working with a tight budget.
Keep in mind that revising automatically translated content can take some time since you will need to do most of the checking yourself.
On the other hand, the cost for manual transcription services is higher as you can avoid costly transcription mistakes when a Scribie professional transcribes your recording.
Still, Scribie's manual transcription rate of $0.80/min and $0.10/min for automated transcription are still lower compared to other transcription services.
Speed
November will pass by quickly, and little did you know that you have only a few days left to work on your draft.
In the case that you need to get started soon, you may choose automated transcription.
For projects that are less time-sensitive, consider manual transcripts that go through the four-step process to ensure the transcript will be of the highest quality.
Over To You
No matter how challenging it may be to finish the draft despite your busy schedule and other priorities, the reward after finishing it is priceless! Get your work done faster with smart tech tools.
With Scribie's improved Speech Recognition Engine, manual or automated transcripts are now more accurate. Whether you'd be using your transcripts for business or personal use, we've got you covered.
Have you started recording your ideas for your NaNoWriMo entry? Upload your file now and let Scribie transcribe it for you.